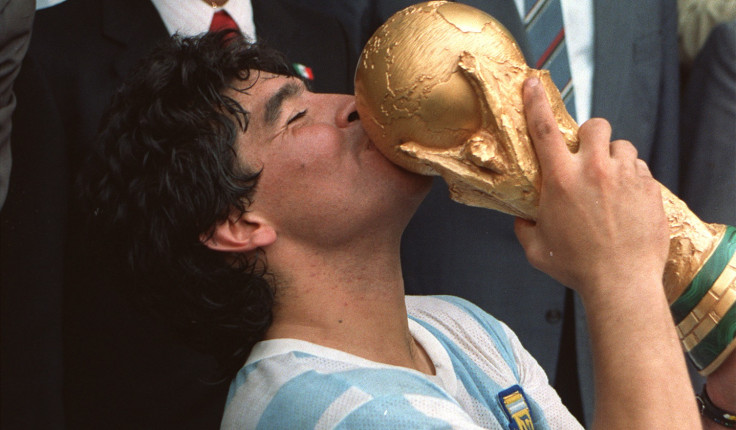 Tottenham Hotspur rejected the chance to sign Diego Maradona in the early 90s after then-manager Ossie Ardiles questioned his international compatriot's off-the-field problems. Maradona is regarded as one of the greatest footballers of all time, his finest achievement coming as he led Argentina to World Cup glory in 1986 and was named player of the tournament in the process.
The 56-year-old won the Fifa Player of the 20th century prize along with Pele and played for some of the biggest clubs on the planet. Time with Barcelona, Napoli and Sevilla were sandwiched with two spells at Boca Juniors among others, while his slaloming runs and unique personality made him one of the defining characters in the sport's long history.
But away from his swashbuckling style of play, Maradona was a known cocaine user which has led to numerous health problems in recent years. In 1991 he was given a suspended prison sentence for possession of the class A drug and banned from football for 15 months.
Ardiles, himself a world champion while playing for Argentina in 1978, managed Tottenham between 1992 and 1993. While he was unable to repeat the glittering spell he enjoyed in north London as a player, he was offered the chance to sign Maradona but withdrew from negotiations due to his chequered past.
Former Tottenham striker Teddy Sheringham told Stadium Astro: "I got on really well with Ossie, and I think I was the captain at the time, and Ossie came to me one day and said 'I want your opinion, I'm thinking about signing someone'. And I was like 'go on' and he was like 'Diego Maradona', and I went 'Ossie, Ossie, really!? Are you? Do it, just do it'.
"He said 'I'm in talks with him at the moment' and I was like 'my God, do it, it would be brilliant to play with him'. He came to me about three days later and was like 'I've decided not to sign Diego, he's got too much baggage around him'. It was around the time when there was talk of cocaine and he couldn't chance it."
Spurs ended up signing another World Cup winner in the form of Germany's Jurgen Klinsmann, who won the title in 1990. The effervescent forward scored 38 goals in 68 games across two spells at White Hart Lane and became a cult hero among the Tottenham support.