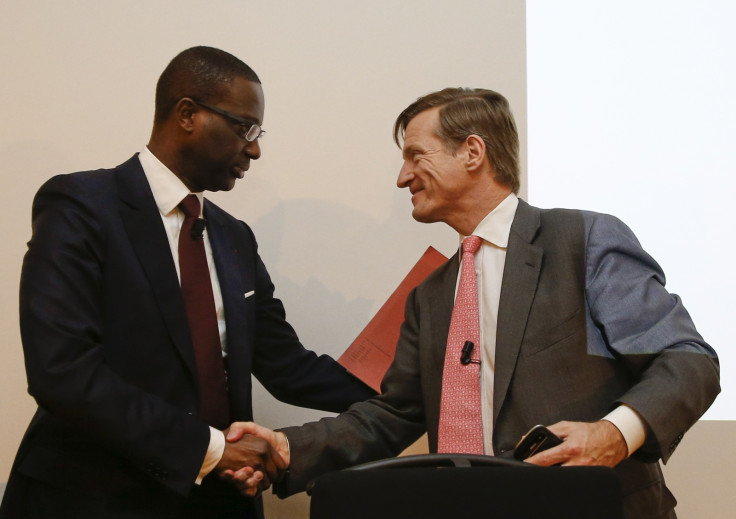 Tidjane Thiam could axe almost 3,000 jobs from Credit Suisse's investment banking operations when he takes over as chief executive later this year, according to predictions from a financial analyst.
Kian Abouhossein, a London-based analyst at JPMorgan Chase & Co said in a note that personnel cuts would amount to 15% of overall staff at Swiss bank's investment banking arm and would come as part of a shift of capital away from trading desks towards private banking in Asia.
The bank's incoming chief could cut up to 150bn Swiss francs (£99bn, $149bn, €141bn) of assets from the bank's fixed income, commodities and currencies business as part of a plan to withdraw from investment banking.
"We believe the new CEO is RoE (return on equity) driven and in our view could come with a mandate to grow Credit Suisse private banking in Asia," noted Abouhossein.
Current Prudential CEO Tidjame Thiam was announced as the next boss at Credit Suisse on Tuesday and he will take over from Brady Dougan when he leaves his post in June.
Abouhossein had maintained that Dougan should reduce Credit Suisse's dependence on the investment bank's fixed-income business, which the analyst believes is volatile and lacks scale.
He has also advocated that the bank's securities unit, which employs almost 20,000, should cut its workforce by about 15%.
IBTimes awaited further comment from JPMorgan regarding the predictions, at the time of publication.