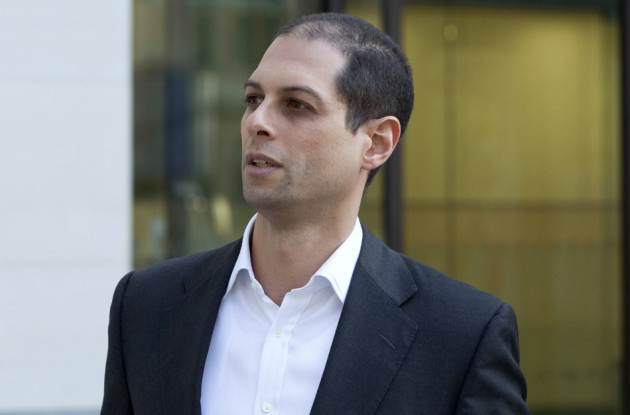 Kareem Serageldin, the former Credit Suisse executive accused of fraud for running a millionaire scheme that was alleged to manipulate the prices of mortgage-based securities, has been freed on bail by a London court.
Serageldin, 39, a US citizen, is facing extradition to his homeland after he was arrested for allegedly conspiring with two of his employees to hide the deteriorating condition of the US housing market in 2007.
His former subordinates pleaded guilty in February to charges of wire fraud and falsifying books and records to cover up losses.
The trio kept the value of bonds based on subprime mortgages artificially high to get higher bonuses.
Serageldin was to receive more than $7m (£4.3m) in 2007 from Credit Suisse but that was cut to $1.8m after the company learned of the alleged fraud.
Prosecutors described it as "a tale of greed run amok".
Serageldin, Credit Suisse's former managing director and global head of structured credit, has been charged with conspiracy, falsifying books and records, and wire fraud in the US.
He faces up to 45 years in prison. A London court set his bail at £100,000 plus a £50,000 surety and required him to wear an electronic tagging device and live under a curfew. His passport was taken away.
Serageldin and his two colleagues were dismissed by Credit Suisse in 2008. The trio is also the subject of civil charges by the Securities and Exchange Commission (SEC).
In 2008, the subprime mortgage crisis started the financial meltdown that pushed the US into the most severe recession since the Great Depression of the 1930s.