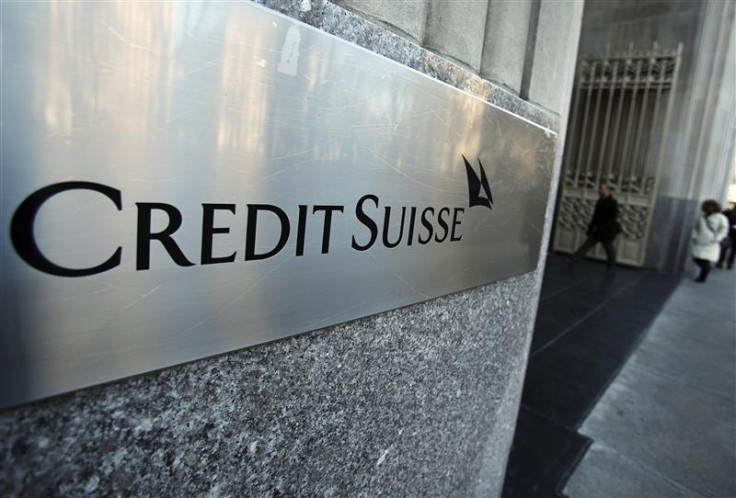 Credit Suisse shares plummeted after the Swiss National Bank (SNB) put pressure on it to bolster its capital base by halting dividends and issuing shares in order to safeguard against the risk of an escalation of the Eurozone banking crisis.
The Swiss bank's share price tumbled by over 11 percent at one stage in the session to a decade-low 17.03 francs.
In the central bank's annual financial stability report, SNB warned that "for Credit Suisse, given the low starting point and the risks in the environment, it is essential that it already substantially expand its loss-absorbing capital base during the current year."
The group added that "apart from the planned reduction of risk, these improvements can also be achieved in other ways, such as by suspending dividend payments, or even by raising capital on the market through share issuance."
The SNB added that despite Credit Suisse, as well as UBS, both holding more capital than its European counterparts, the banks still fall behind in capital requirements under international Basel III rules, which are coming into force in 2019.
Pressure on capital requirements
European banks face added pressure to shore up capital in the near future.
Basel III rules that the minimum requirement for banks' tier-one capital ratio (ratio of equity capital to risk-weighted assets [RWA]) has been raised from 2 percent to 4.5 percent.
Effective as of 2019, lenders will also need to add a "conservation buffer" of 2.5 percent, meaning banks must hold a total core capital equal to 7 percent of their RWA.
The SNB warned that leverage at UBS and Credit Suisse remains "very high", despite cutbacks on risky assets at both banks and that both Swiss rivals should trim their balance sheets, and not merely slash risk-weighted assets.
Credit Suisse paid out 0.75 Swiss francs per share to shareholders in 2011, down from 1.30 francs in 2010.
Meanwhile, UBS, which was bailed out in 2008, paid its first dividend since the financial crisis of just 0.10 francs per share in 2010.