R'n'b singer The Weeknd brought out a very special guest during his latest show at London's O2 Arena. Canadian rapper Drake made a surprise appearance at the concert on 8 March, performing an epic medley of his latest hits while delivering a heartfelt speech to the Starboy hitmaker.
The Weeknd, real name Abel Tesfaye, performed his second consecutive night at the London venue after a rousing performance on 7 March. Midway through his latest Starboy: Legend Of The Fall tour show, the 27-year-old invited his close friend Drake to share the stage.
Arriving to a chorus of cheers from the stunned audience, the One Dance rapper launched into a medley of tracks Energy and his latest single Fake Love. Before performing Energy, the musician said: "London, if you've got anybody hating on you in your life I want you to tell me what the f**k you got in here tonight."
Drake, 30, also performed his Future-featuring hit single Jumpman but changed the lyrics to honour the host performer, singing: "London London, I say Abel XO just expects me." The Hotline Bling star also recalled his first meeting with The Weeknd, whose career he propelled in 2012 when collaborating on the song Crew Love.
In a speech, Drake said of The Weeknd's early songs and critically-acclaimed 2011 mixtape: "You played me What You Need. After that, we met up at the studio and I heard House of Balloons. [It] is in my top five albums of all time. OVO and XO forever, it doesn't matter where we are."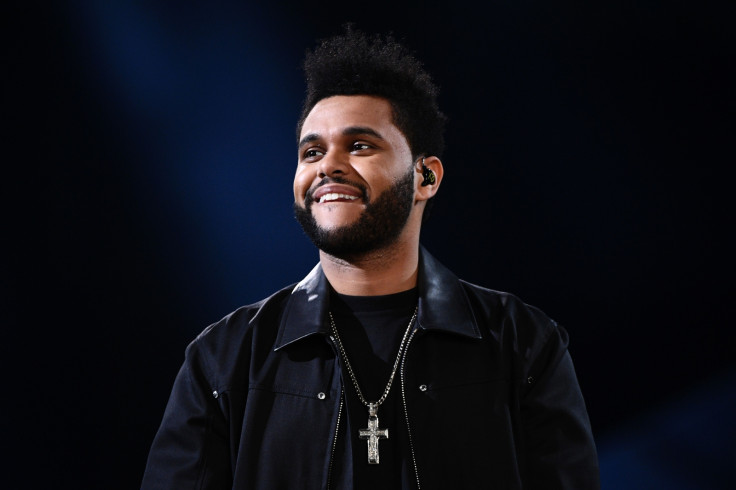 Drake's appearance came as even more of a surprise considering the rapper is currently in the midst of his own European tour. The Grammy winner had a show in Copenhagen, Denmark the night before joining The Weeknd on stage and is scheduled to perform at the Mercedes-Benz Arena in Berlin, Germany on 9 March.
Speculation is rife that Drake will feature a new collaboration with The Weeknd on his forthcoming album More Life, which is expected for release some time this summer. The Weeknd's Starboy tour continues at the SSE Hydro in Glasgow, Scotland on 10 March and he is also set to headline London's Wireless Festival in July.
Watch Drake perform at The Weeknd's tour show in London: