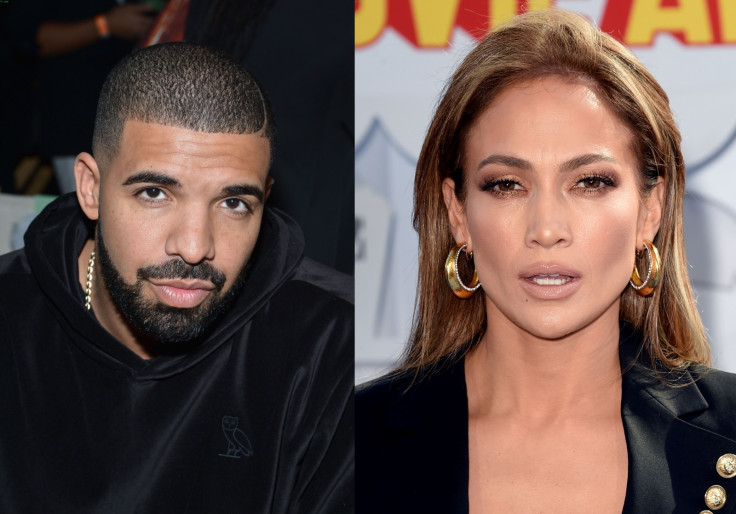 Jennifer Lopez has finally addressed those Drake romance rumours while appearing on The Daily Show on 6 March and revealed to the show's host Trevor Noah if she is dating the rapper or not.
The host asked Lopez, "Genuinely, did you get with Drake cause you didn't know me yet?" following which she laughed and started blushing at the same time. "Let me clear this up. I am not with Drake," the singer revealed while Trevor sighed saying "Hallelujah" that she's still available.
"Maybe that's all I need to say," she added of her romance with the Once Dance singer. Lopez fuelled romance rumours with Drake after she shared a photo of them getting cosy in a sofa on Instagram back in December, 2016. According to an Entertainment Tonight report, "She's head over heels for Drake. It's a new relationship, but she really likes him. She's really into him."
However, in February, Lopez shared a cryptic post about timing on Instagram, which led many to believe that the couple had broken up. She shared a popular quote usually attributed to heartache and breakups: "Timing is everything. If it's meant to happen, it will, and for the right reasons."
A source told E! News in February, that Lopez and Drake are taking some time apart. The insider added, that the couple "have taken some time apart, not because they don't want to be with each other, just because their schedules started getting insane."
The source continued, "Jlo and Drake are still talking, so people should know they are not in any means angry or that some incident happened. It mainly had to do with timing. They have just cooled things off a bit and it's not as fast as it was in the beginning. They very well may go to dinner tomorrow or in a month. They are in each others' lives, just doing their own thing now."