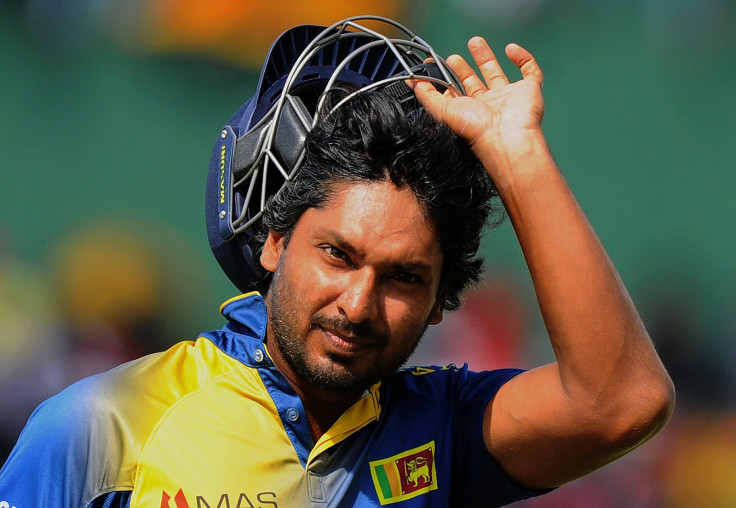 The batsman who has lit up international cricket in all formats over the years will make his final one day international appearance in Australia and New Zealand this month.
And what better way for Kumar Sangakkara to make his ODI goodbye than by ending it with World Cup success with Sri Lanka and banish the disappointment of finishing runners up in the last two competitions.
Ahead of his move to Surrey, the Sri Lankan left-hander, who sits top of the ICC's Test batting rankings, might have one eye on overtaking Ricky Ponting to move into second place in the all-time ODI top scorers list before retirement.
Having all already won that accolade for his country (his current tally standing at an incredible 13,693 runs), Sangakkara also started the year by claiming the record for most dismissals in the ODI format, claiming his 474th against New Zealand in January, enough for him to eclipse Australia's Adam Gilchrist.
There aren't many more individual accolades to be had. The 37-year-old needs just nine runs to reach 1,000 in World Cup competition but this month will be all about achieving that final team triumph.
Sri Lanka will arrive in good health with the compelling mix of youth and experience within their ranks hoping to win their first world title since 1996 and in doing so, exorcise the ghosts of 2007 and 2011.
Finding the incentive to do that should not be difficult: in addition to Sangakkara, Mahela Jayawardena will be making his final appearances for his country too, having decided to retire from all formats of the game.
England, who take on Sri Lanka on 28 February, will need little reminder of the prowess of the evergreen Sangakkara. Scores of 67, 63, 86, 91 and 112 in that harrowing December series that proved to be Alistair Cook's last as captain were just another demonstration that Sangakkara's powers remain firmly intact.
Anything resembling that could help inspire Sri Lanka to one hell of a party in March.