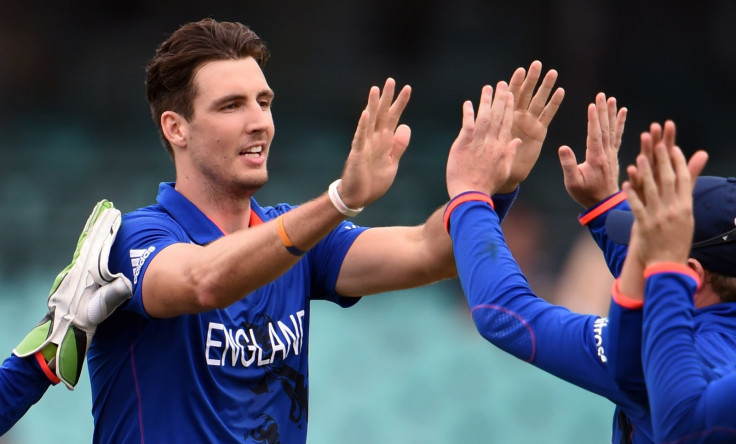 "At the moment Steven needs a bit of space in the very short term he probably needs a couple of weeks away from cricket full stop. Steven is not selectable at the moment." Ashley Giles.
In January 2014, Steven Finn's international career appeared in tatters for a second time. Withdrawn three Tests into an eventually victorious 2010-11 Ashes series in Australia, four years later it was deja vu for the Middlesex seamer after he was deemed "unselectable" by the England hierarchy.
Finn was the only member of the England test squad during the 5-0 whitewash by Australia not to feature in the series and was withdrawn prior to the one-day games to spend time away from the game and work on the faults in his technique.
Despite having not regained the trust of the England and Wales cricket board in the Test arena, Finn is at last becoming a key influence in limited-overs cricket. Finn has played in 12 of England's last 14 competitive one-day internationals and after impressing in the tri-series goes into the World Cup as the team's premier strike-bowler.
It is easy to forget the 25-year-old after the first three Tests of his maiden Ashes tour was the leading wicket-taker in the series, but the penny must surely have dropped with the ECB during the warm-up matches against India and Australia, where Finn finished with 11 wickets at an average of 21.56.
The performance represents the most successful spell of form in Finn's international career and while the ECB has been rightly criticised for its handling of the young seamer, its policy appears to be paying off at the right time for England's World Cup hopes.
With James Anderson and Stuart Broad bringing control and experience, it will be down to Finn to inject dynamism within England's bowling. Australia and New Zealand's hard pitches suit his game perfectly and the question is with Mitchell Johnson and Morne Morkel expected to thrive, why cannot Finn?
The Achilles heal within England's one-day game has so often been their defending of leads and bowling at the death, with the haemorrhaging of runs during the final 10 overs becoming an increasing worry. In Finn, what they lose in control they make up for wicket-taking ability and an intimidation factor which many of their rivals already possess.
With "influences outside cricket" being blamed by the ECB for derailing the form of England key man Kevin Pietersen in their last tour Down Under, the governing body are quickly running out of excuses for the poor performances of their primary players. They, as much as anyone, could do with Finn staring on the biggest stage.