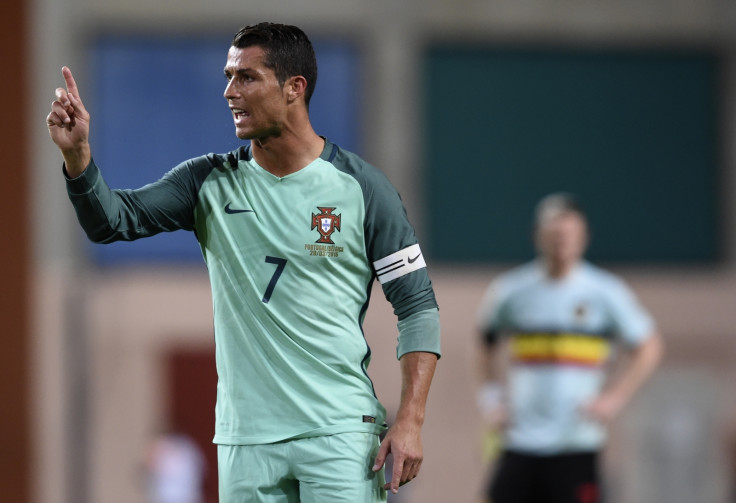 Cristiano Ronaldo would relish the chance to face his former Manchester United teammate Wayne Rooney at Euro 2016. The 31-year-old forward spent five years playing alongside Rooney at Old Trafford and admits it would be emotional to play against him during the much-anticipated summer tournament.
Ronaldo and Rooney are set to captain Portugal and England respectively over the next few weeks, and the Real Madrid star is thoroughly looking forward to the experience. The duo have faced each other twice before in major international tournaments, at Euro 2004 and the World Cup in 2006, with Portugal winning on both occasions.
"A match against England would be very emotive for me – because of Wayne Rooney and because of many other things too. Roo [Rooney] is now a leader and that's not a surprise," the former United hero told the Sunday Mirror. "I was always convinced that he would be a star for England and, inevitably, captain one day. It's a perfect role for him after the era of Beckham and Terry. For me, the character and pride of Rooney is unique – he's still very important for England."
Ronaldo – who enjoyed a trophy-laden spell at United – also backed England to do well during the upcoming event. "I've watched some of England's recent matches and they have been good to watch. They could do well this time," said Ronaldo, who left United in 2009.
"For me, England always have a chance to do well in big tournaments and this time they are arriving in France with some ­interesting young players who have a big future. The connection in the team and the team spirit looks positive. Both Jamie Vardy and Harry Kane have scored a lot of goals and had success this year too."