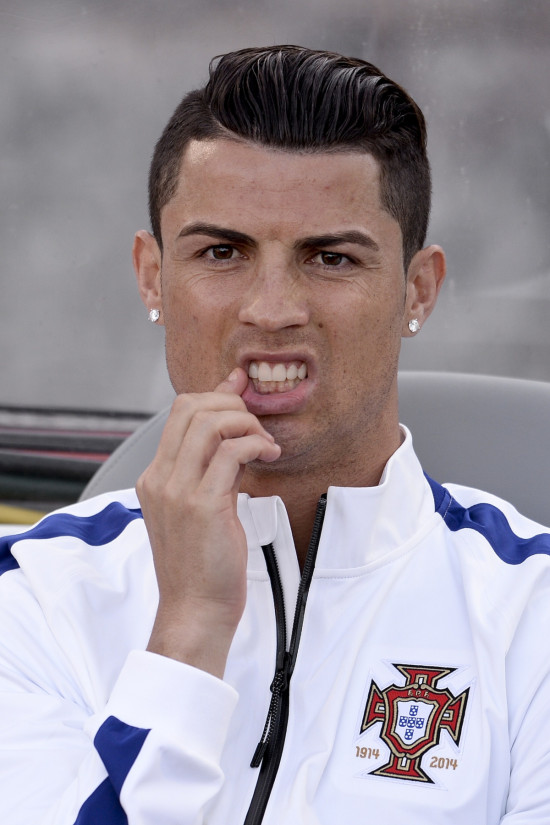 A Ghanaian witch doctor has claimed he is responsible for Christiano Ronaldo's knee injury which is threatening the Portuguese star's participation at the World Cup.
Nana Kwaku Bonsam says he put a curse on the Real Madrid forward in order to prevent him playing against Ghana in the final round of their Group B game on 26 June.
Bonsam – whose name translates as "Devil of Wednesday" – claims the injury Ronaldo is currently suffering was "spiritual" and "can never be cured by any medic".
The Portuguese FA confirmed the 29-year-old is currently suffering from tendonitis in his left knee and looks set to miss at least all of Portugal's warm-up games.
"I know what Cristiano Ronaldo's injury is about, I'm working on him," Bonsam told a radio station based in the Ghanaian city of Kumasi.
"I am very serious about it. Last week, I went around looking for four dogs and I got them to be used in manufacturing a special spirit called Kahwiri Kapam.
"I said it four months ago that I will work on Cristiano Ronaldo seriously and rule him out of the World up or at least prevent him from playing against Ghana and the best thing I can do is to keep him out through injury.
"This injury can never be cured by any medic, they can never see what is causing the injury because it is spiritual. Today, it is his knee, tomorrow it is his thigh, next day it is something else."
However, Ronaldo's former Manchester United team-mate Nani has downplayed the injury and is confident the reigning Fifa footballer of the Year will be fit to play in Brazil.
"I don't believe the situation with Ronaldo is worrying," he added.