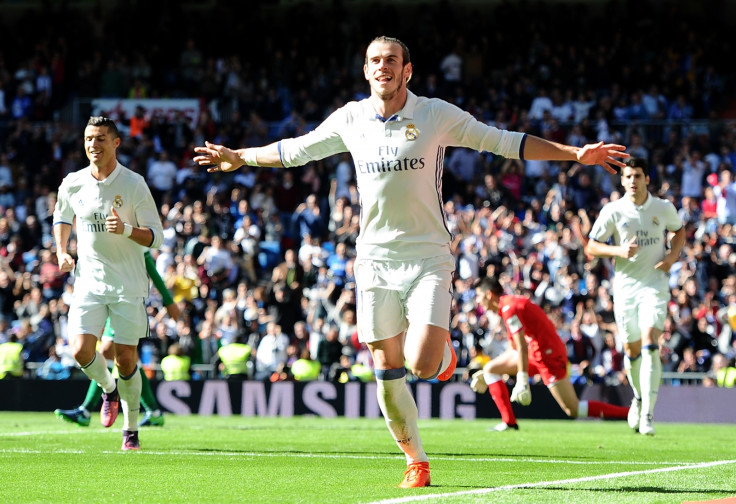 When Gareth Bale arrived at Real Madrid, fans and media alike had doubts despite his astonishing success at White Hart Lane. The former Tottenham Hotspur forward did not speak a word of Spanish and La Liga's pundits questioned his leadership and, above everything else, his compatibility with Cristiano Ronaldo. Football experts in Spain doubted he could shine alongside the Portuguese maestro and his voracious appetite for goal. It was not just a matter of talent. The challenge required a strong personality to deal with Ronaldo's unique character on and off the pitch.
All those doubts disappeared in a couple of weeks and by the end of his first season he had lifted the Champions League after scoring the decisive goal in the 4-1 triumph over Atletico Madrid, and the Copa del Rey after a superb "coast to coast" goal in the closing minutes of the final against Barcelona.
Nicknamed "the Cardiff Express" at the Santiago Bernabéu, Bale has been a silent hero, always overshadowed by Ronaldo, even though he has been Real's match-winner so often during his there-year spell in Madrid. During his first three campaigns he scored 57 goals and registered 46 assists, but people have demanded more – particularly if the most expensive player in Real's history is to be a worthy replacement for Ronaldo.
Aged 27, Bale has grown steadily since 2013 while working with Ronaldo – who by contrast will be 32 in February. Until the start of this campaign, Real's number 11 averaged a goal in every La Liga game (12 in 12 matches) whenever Ronaldo was absent from the starting line-up. Those figures dropped to 34 goals in 63 appearances when the Portugal forward is available.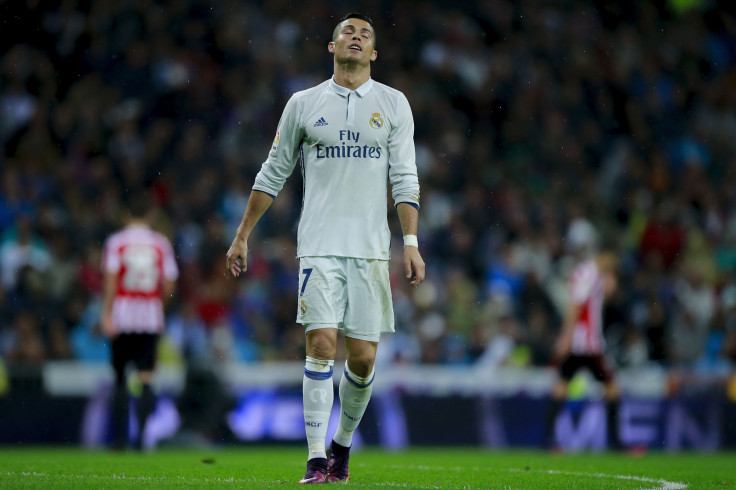 But Bale's stellar start to the season has worked to dismiss any concerns, form which has come amid the longest goal drought of Ronaldo's Real career. He has failed to score in his last five games at home, while Bale netted a superb volley during the Champions League draw against Legia Warsaw and hit a brace against Leganés – to take his tally to seven for the season.
In fact, Real are starting to suffer from their dependency on Bale, as since he arrived to the club four seasons ago they have just lost just one match in which he has scored. Bale has netted in 49 separate games, in which Real have won 43 and drawn five.
Ronaldo's statistics (371 goals in 360 games) are unrepeatable, but there is something about Bale that has gone unnoticed. He is becoming an all-rounder, in the mould of the perfect modern-day player. He is a tough defender, perhaps due to his days at a left-back with Southampton and Spurs, a great dribbler as well as an aerial beast.
The most reliable player in Los Blancos' current squad is Bale. Not long ago, when Real needed to score in the final minutes, the strategy relied on finding Ronaldo. But now, it is Bale who appears to have the trust and support of his team mates. If he avoids injury, Bale should end this season as the most important player in Real's attack. The Welshman signed has signed a new deal until 2022 while Ronaldo will finish his career at Real in 2021. But the days in which Bale was part of the supporting cast to the two-time world footballer of the year are over.