Whether they like it or not, Cristiano Ronaldo and Lionel Messi will always be pitted against each other. In a new interview, the Juventus star spoke up about what he believes is his edge over the Argentine.
"The difference with Messi is that I played for several clubs and won the Champions League with different clubs," said Ronaldo.
The statement came from an interview that was seen in a clip released by DAZN from their documentary series, The Making Of. Football Italia shared quotes from the video in which Ronaldo spoke extensively about his deep regard for the UEFA Champions League.
"I was top scorer in the Champions League six seasons in a row. There aren't many players who won five Champions League trophies, so this is why I feel that I can identity myself with this tournament," he said.
It may be remembered that Ronaldo won his first Champions League trophy in 2008 with English club Manchester United. He was signed by Real Madrid the following year. He then went on to win four UCL titles with the Spanish giants. In 2014, Ronaldo helped Los Blancos break their 11-year title drought by winning their first UCL trophy since 2002. After that, Real Madrid bagged three titles in a row from 2016-2018.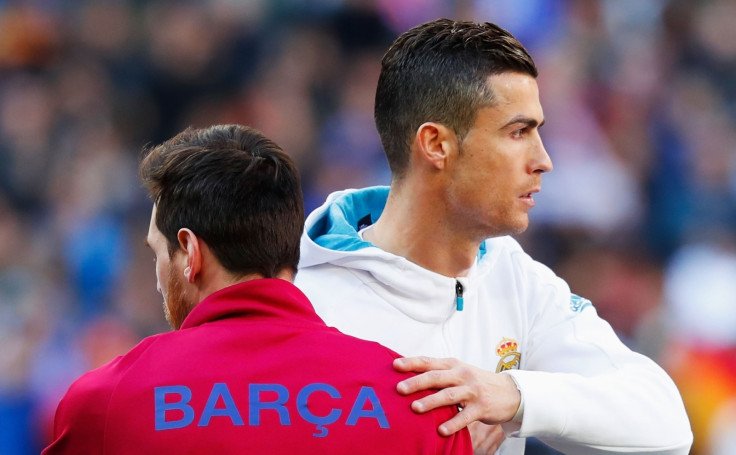 Meanwhile, Lionel Messi has spent his entire professional career with FC Barcelona. However, his record isn't that far behind when it comes to the UCL. He has four titles under his belt, just one behind Ronaldo. The pair of them are currently tied with five Ballon d'Or awards each.
Despite what he said about his edge over Messi, Ronaldo is quick to acknowledge his rival's achievements. "Messi is an excellent player who will be remembered not just for his Ballon d'Or wins, but also for having improved — like me — year after year," he said.
Ronaldo is starting his second season with Italian champions Juventus. It is no secret that the Italian side signed him as part of their bid to bring home a Champions League trophy. Their last title was way back in 1996 and it remains to be seen if Ronaldo will be their key to glory.
The player himself isn't shy about his desire to make a bigger stamp on global football history. "I wake up every morning with the idea in my head of training with the objective of achieving something more, not just to earn money. Thank God, I don't lack money, so what I want to earn is a place in the history of football," he concluded.