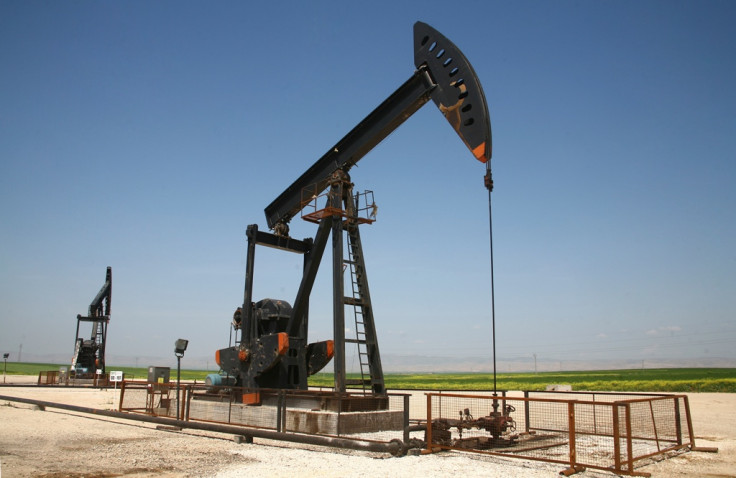 Crude oil futures rallied on 16 January, but witnessed mixed trade for the week, after the International Energy Agency (IEA) said falling crude prices will curb supply growth from producers outside of the Organization of the Petroleum Exporting Countries.
Brent March contract finished $1.90, or 4%, higher at $50.17 a barrel on Friday.
The European benchmark lost 2.2% for the week as a whole, marking an eighth weekly decline.
US February contract finished $2.44, or 5.3%, higher at $48.69 a barrel on Friday.
WTI gained 0.7% for the week, ending a seven-week losing streak.
Earlier on Friday, the IEA, in its monthly report, cut its forecast for the increase in non-Opec supply this year by 350,000 barrels. The oil rout could help fuel the demand for Opec's own output, suggesting that the cartel's strategy on oil prices was working, the IEA said.
The IEA said: "How low the market's floor will be is anybody's guess. But the selloff is having an impact. A price recovery — barring any major disruption — may not be imminent, but signs are mounting that the tide will turn."
Commerzbank Corporates & Markets said in a note: "...We believe the uncertainty among market participants is to blame for the high levels of volatility. On the one hand, the market seems ready to embrace a countermovement following the dramatic slump observed in recent weeks. On the other hand, fundamental data continue to suggest further falling prices."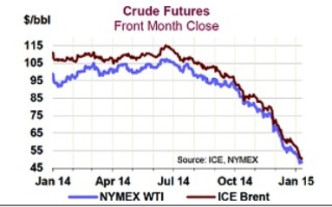 Commerzbank added: "It is thus difficult for oil prices to bottom out in any kind of lasting fashion, so we can expect the huge price fluctuations to stay with us for the time being. Opec [on 15 January] lowered its estimate for this year's call on Opec by 140,000 to 28.78 million barrels per day. According to its monthly report and citing secondary sources, Opec produced 30.2 million barrels per day in December.
"The market thus remains considerably oversupplied. That said, Opec is confident that the production of unconventional oil will decline in the later course of the year as a result of decreased drilling activity. This largely tallies with our opinion, which is why we envisage a noticeable price recovery in the second half of the year."
In China, the second-largest oil consumer, the central bank announced fresh stimulus to boost economic activity following dismal bank lending and foreign investment growth data.