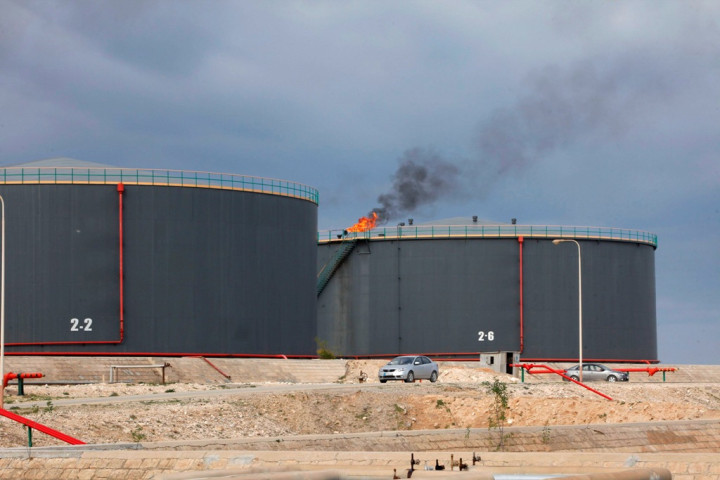 Crude oil futures witnessed mixed trade for the week as a whole ahead of a referendum on secession in eastern Ukraine and the ongoing Libya oil supply crisis.
Brent June contract finished 15 cents, or 0.1%, lower at $107.89 a barrel on 9 May.
Prices were down 0.6% for the week.
US June contract ended 27 cents, or 0.3%, lower at $99.99 a barrel on 9 May.
Futures inched up 0.2% for the week.
For technical traders, range-bound conditions for Nymex oil "mean approach with caution", said Fawad Razaqzada, technical analyst at FOREX.com, adding that since early February, West Texas Intermediate crude has been moving in a "relatively tight range" between $97.50 and $105.
While the US benchmark is not exposed to the ongoing crisis in Ukraine in the same way as the European benchmark is, there is a possibility for the WTI to gain a little more next week, should the situation there worsen, Razaqzada said in a note to clients.
"But I remain doubtful that the WTI's rally will last long.
"A potential break above resistance $102.20 could see the price of oil climb towards the upper end of the aforementioned range. On the downside, a potential break below support around $98.85 could expose the $97.50 level for a retest."
Commerzbank Corporates & Markets said in a note: "Brent has climbed to $109 per barrel [on 9 May] morning. Oil market participants are still focusing their attention on Ukraine and Libya. The referendum in the Donetsk region is to go ahead on [11 May] as planned despite Russia's President Putin having called for it to be postponed. The crisis threatens to escalate once again if - as expected - a majority votes in favour of the region splitting from Ukraine.
"...In Libya, the government under the country's new Prime Minister Maiteeq has accepted the agreement achieved with rebels by the previous government.
"Under the terms of the agreement, the rebel-occupied oil terminals in the east of the country would be opened step by step. That said, the rebels do not recognize Maiteeq as the rightful prime minister, which is likely to make talks difficult. Consequently, Libya's two most important oil terminals, Ras Lanuf and Es Sider, will remain shut for the foreseeable future which is likely to continue to severely hamper the supply of oil from Libya," Commerzbank added.