Crude Oil Ends Lower Amid Robust US Stockpiles and Improving Libya Supplies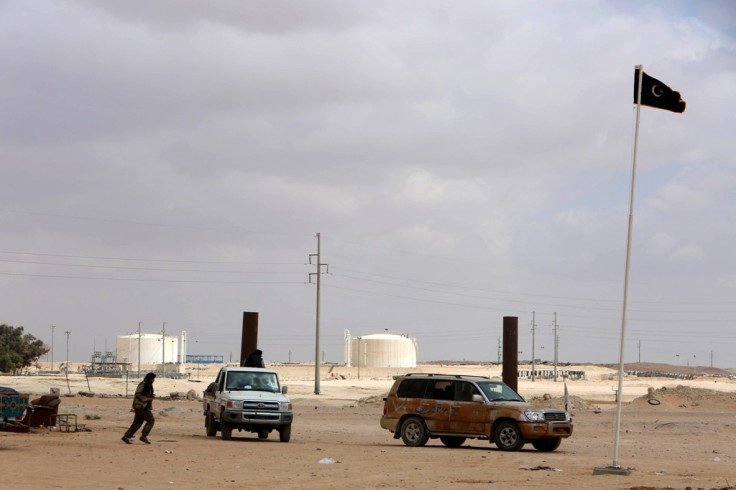 Crude oil prices logged gains on 2 May, but finished slightly lower for the week, amid the prospect of higher demand in the US, the leading oil consumer, and news of escalating violence in Ukraine.
The US June contract finished 34 cents, or 0.3%, higher at $99.76 a barrel on 2 May.
Prices were down 0.8% for the week as a whole, pulled down largely because of robust US crude stockpiles.
The Brent June contract finished 83 cents, or 0.8%, higher at $108.59 a barrel on 2 May.
The European benchmark finished 0.9% lower for the week amid news that Libya's Zueitina oil port will resume exports, following a near 10-month closure due to protests.
"Higher jobs growth [in the US] could indeed mean more demand for oil, but it could also mean a steady tapering [of the Federal Reserve's bond-buying program] and higher rates sooner," Jason Rotman, president of Lido Isle Advisors told Marketwatch.
Commerzbank Corporates & Markets said in a 2 May note to clients: "Brent has climbed this morning to $108.5 per barrel, WTI to $100 per barrel. The escalating conflict in east Ukraine is allowing oil prices to recover after finding themselves under pressure until [1 May]. The Ukrainian leadership has launched a military offensive against the pro-Russian separatist stronghold in the east Ukrainian city of Slovyansk where western military observers have been held hostage for a week.
"US crude oil stocks climbed last week by 1.7 million barrels to a new record level of just shy of 400 million barrels. Although crude oil stocks at Cushing declined further, this was countered by a sharp increase in crude oil stocks on the US Gulf Coast. What is more, US gasoline stocks climbed unexpectedly, putting US gasoline prices under serious pressure and also weighing temporarily on oil prices. The fact that loading has been resumed at an oil terminal in Libya also had a short-term negative impact on prices."
"The OPEC production surveys in April produced contradictory results. According to Reuters, OPEC production [in April] grew by 16,000 to 29.68 million barrels per day, though it fell by 302,000 to 29.86 million barrels per day according to Bloomberg. The findings differed particularly as regards oil production in Saudi Arabia and Iraq. The two surveys at least agreed largely on the production level, which in April was somewhat higher in each case than the IEA and OPEC had indicated in their last monthly reports for March," the German firm added.
© Copyright IBTimes 2023. All rights reserved.