Crude Oil Futures Log Monthly Gains Amid Geopolitical Uncertainty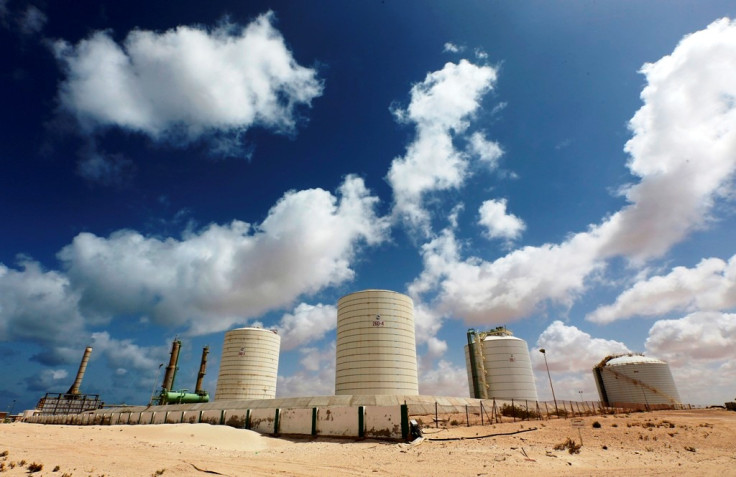 Crude oil futures finished lower for the week on US inventory data but gained for the month as a whole amid geopolitical uncertainty.
US July contract finished 87 cents, or 0.8% lower at $102.71 as on 30 May.
Prices were down 1.6% for the week, but gained 3% on the month.
Brent July contract finished 56 cents, or 0.5%, lower at $109.41 a barrel on 30 May.
Prices were down 1% for the week, but rose 1.8% on the month.
Commerzbank Corporates & Markets said in a 30 May note to clients: "According to the US Department of Energy, US crude stocks rose by 1.7 million barrels last week, owing largely to a sharp rise in crude imports that led to an inventory build-up on the US Gulf coast of over 3 million barrels.
"Moreover, US crude production has risen again and is now at its highest level for almost 28 years. In contrast, oil stocks at Cushing dropped by 1.5 million barrels and are now at their lowest level since November 2008.
"US gasoline stocks were down too by an unexpected 1.8 million barrels, owing to strong demand which last week was up 4% year on year. This is an encouraging sign, as demand will be at its highest during the summer driving season.
"While WTI has made good the previous day's losses and US gasoline has gained, Brent has barely responded to the inventory data and is still trading at $110 a barrel."
"For prices to rise further, the supply-side situation (Ukraine, Libya) would have to deteriorate even more or demand would have to push them up. The Chinese PMI figure due out [on 1 June] might provide some information in this respect," the German firm added.
Libya Crisis
The protracted oil dispute between federalists in eastern Libya and the central government has cost the country £10.8bn ($18bn, €13.3bn) in lost oil trade.
Rebel groups seeking greater autonomy from the central government have relinquished control of two ports, but they continue to occupy the major eastern ports of Ras Lanuf and Es Sider.
Since rebel groups seized oil ports in the east of the country in July 2013, production has plummeted from around 1.5 million barrels and is currently operating at about a fifth of that capacity.
© Copyright IBTimes 2023. All rights reserved.