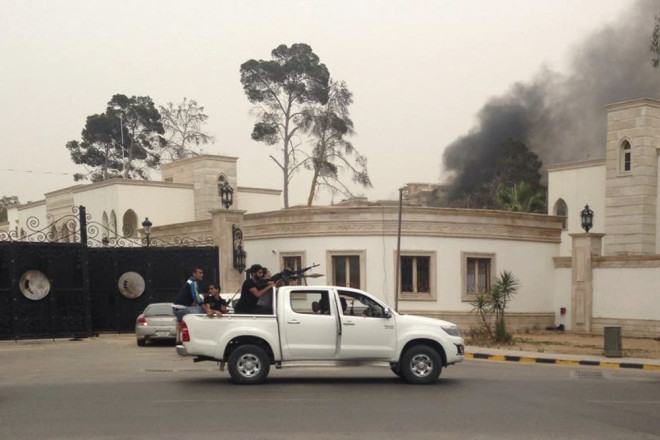 Libya's tentative hydrocarbon exploration recovery is being threatened by insecurity across the country.
Libyan oil exploration showed signs of recovery after the 2011 revolution. But the increasing inevitability of prolonged civil strife is likely to harm efforts to develop oil production further.
Speaking at the New Libyan Oil and Gas Forum in London, the chairman of Mabrouk Oil Operations told reporters that Libya still has plenty of potential for new discoveries.
"We estimate that there are 100 billion barrels out there to be found, and that's probably an underestimation," Elfeturi Belhaj said.
Exploration was gaining traction as of 2013, reaching half the level of exploratory wells drilled in 2010, he added.
"Things started to pick up in 2012 and in 2013 it got much better, we built 29 exploration wells with a success rate of 69%," he said.
Fifty-eight wells were drilled in 2010, the year before Libyan leader Muammar Gaddafi was ousted and killed.
Federalist rebels in the country's east are occupying two of the country's key oil ports, which they have controlled since July 2013.
Since the capture and killing of former president Gaddafi, Libyan authorities have struggled to control the armed groups that ousted him. The ensuing disorder has pushed up the price of crude oil on international markets.
The rebels, seeking greater autonomy from the central government, have relinquished control of two ports, but they continue to occupy the major eastern ports of Ras Lanuf and Es Sider.
The groups have backed the actions of retired general Khalifa Haftar, who the government has accused of launching a coup.
Forces loyal to the former general have launched airstrikes in the eastern city of Benghazi twice in May, while a group allied with the general stormed the Libyan parliament in the same month.
Speaking on the side lines of the London conference, National Oil Corporation spokesman Mohamed El-Hariri said that providing a secure environment was key to boosting Libya's oil and gas production.
"Security is important. We know that if there's not a secure environment then you can't work in the right way and you can't develop oil and gas. This is the first issue and the first point. We need to work very hard to solve the security situation," he said.