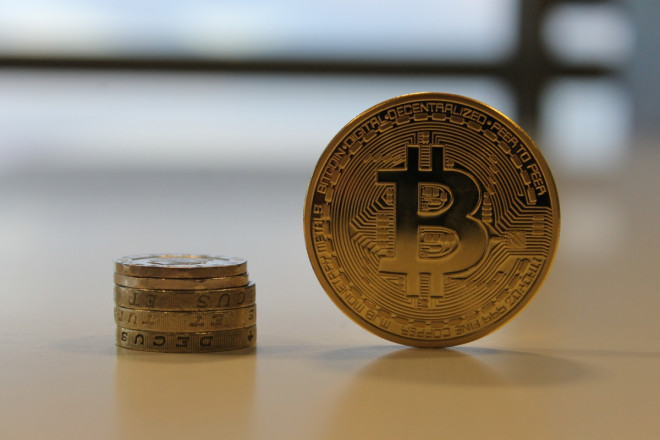 Another terrible day on the cryptocurrency market with the continuing fall in bitcoin's price seeing almost the entire market drop in value.
Bitcoin is down 7.5% in the last 24 hours dropping to its lowest price in five months. This has seen the likes of litecoin, dogecoin and peercoin all fall between 6% and 12%.
Indeed, of the top 20 cryptocurrencies by market capitalisation, only two managed to gain in value over the last 24 hours, showing that bitcoin is still a huge influence on all alt-coins.
---
Auroracoin rebounds
---
The one big exception to the widespread drop in market value was auroracoin, the Icelandic-based cryptocurrency which carried out its Airdrop last week.
In the six days since the Airdrop, 7.5% of the population have claimed their auroracoins, but in that time the price has dropped from over $10 to a low of $1.60 over the weekend.
However it has gained 73% in the last 24 hours, and one auroracoin is now valued at $3.06. The people behind auroracoin will be more eager to get widespread adoption for the cryptocurrency rather than worry about the price of the digital currency.
---
Staff knew about MtGox using customers deposits to cover costs
---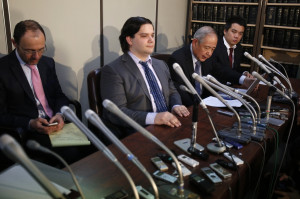 Two years ago Mark Karpeles was confronted by other members of staff at the now-defunct bitcoin exchange MtGox believing that clients' funds were being used to cover operating costs at the firm.
Karpeles and MtGox had just moved to new plush offices in Tokyo and spending was increasing (including a souped-up Honda Civic imported from the UK) but the staff who spoke to Reuters said they didn't have access to the inner financials of the exchange and cost covering provisions, therefore didn't know where the money was coming from.
This latest revelation just adds to the view that the collapse of MtGox was as a result of poor management by Karpeles rather than outright criminality.
---
Co-founder of Reddit jumps on Dogecoin bandwagon
---
Dogecoin has had some pretty high-profile users already but over the weekend it gained another celebrity shibe with Reddit co-founer Alexis Ohanian joining the community.
Ohanian tweeted: "So this happened. #Dogecoin #ToTheMoon" along with a picture of his a dogecoin wallet app on his computer.
While it hasn't done anything to help the price of dogecoin, as the Price of Doge website continues to remind us: 1 dogecoin = 1 dogecoin.
---
Trade in your old gold for bitcoin
---
Bitcoin may be seen as the new gold but if you're a sentimental investor then the London-based Netagio exchange has begun direct bitcoin-for-gold trading, allowing customers to convert their bitcoin into 100g gold bars which will be stored in an underground vault, deep within the Swiss Alps.
However if you want to be down with the kids today and convert your old gold bars for some shiny new bitcoins, you can do that too, though you will need to deliver your old gold bars to Netagio's offices first.