Cryptocurrency News Round-Up: China Bitcoin Ban Has No Effect on Value
Daily news roundup of bitcoin, litecoin, dogecoin and more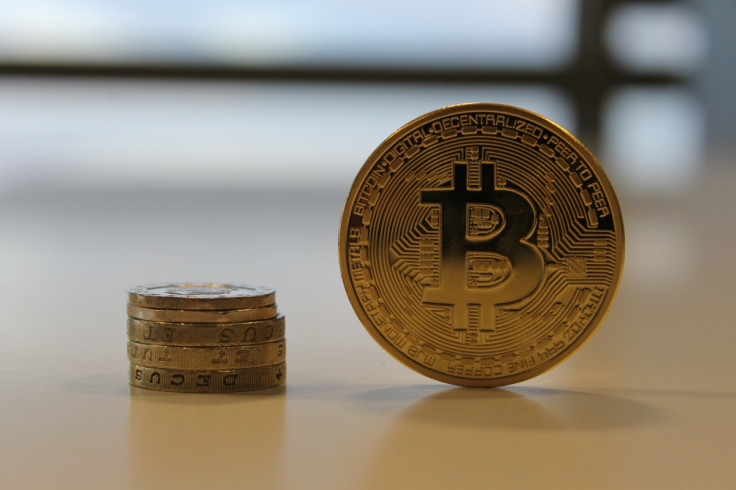 A ban preventing Chinese companies from dealing with bitcoin has had no effect on its value, or that of many other cryptocurrencies, despite being feared by many as an end-of-days situation for the virtual currency.
Fear and panic had spread across the bitcoin community ever since the Chinese central bank issued an ambiguous set of guidelines preventing financial institutions and payment processing companies from dealing with bitcoin, but as they came into effect on 31 January - Chinese New Year - the currency's value remained stable.
The BTC China exchange, which began accepting bank deposits again one day before the 31 January deadline, had bitcoin priced at 4,800 yuan ($792) at the time of publication, while Tokyo-based Mt Gox was offering $925 and currency tracker CoinMarketCap had bitcoin at $821, just under 2% up on the previous day.
Charlie Lee, CEO of BTC China, told CoinDesk: "We looked again at the guidance issued in December and we think it's reasonable for us to accept customer deposits via our corporate bank account," but admitted the government could "change the rules of the game" at any time.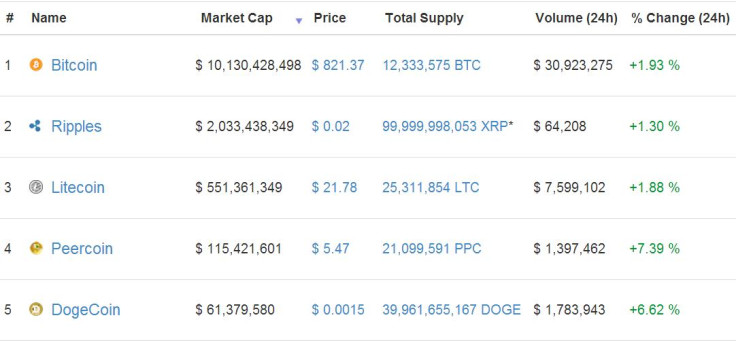 Some users of the BitcoinTalk forum had expected the new regulations to effectively lock all Chinese bitcoins behind a legal firewall, while others were convinced the price of one coin would soon fall to zero.
As bitcoin remained stable through the Chinese New Year, so too did most other cryptocurrencies. Habitually mimicking each others' rises and falls, just five of the top 30 currencies fell in value on 31 January.
Bitcoin was up 1.93%, while litecoin saw a gain of 1.88% and dogecoin grew by 6.62%. The biggest increase in value was seen by MasterCoin; the seventh most valuable cryptocurrency by market cap soared by 16.6% on the day to $81.71 per coin.
---
Dogecoin's rise
---
Dogecoin's increase may have partly come from the currency being responsible for yet another good-news story, as $7,000 worth - 4.2 million coins - was raised to help India's winter Olympics team attend the 2014 Sochi Games. Days earlier, $30,000 worth of dogecoin was donated to help get Jamaica's bobsleigh team to the Games.
Boosted by this, and the opening of the first fiat currency-Dogecoin exchange the meme-based cryptocurrency jumped ahead of NXT to become the fifith most valuable cryptocurrency out there.
The world's most valuable cryptocurrency, 42Coin, saw an increase of 10.4%, to $248,000 per coin.
© Copyright IBTimes 2023. All rights reserved.