Cryptocurrency News Round-Up: Mt Gox Fire Sale as Jamaica Bobsled Rides Again
Daily news roundup of bitcoin, litecoin, dogecoin and more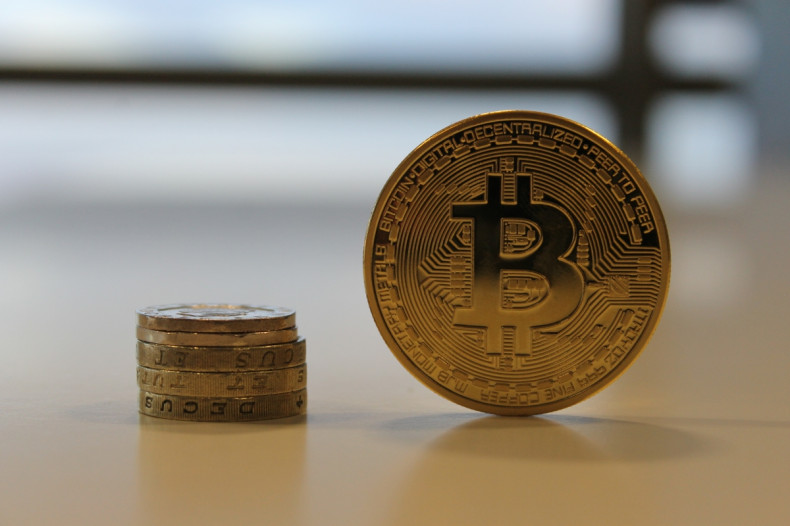 It was a relatively quite weekend on the cryptocurrency markets, though most of the major coins have lost some value since Friday.
Bitcoin, which has had a turbulent week to say the least, is showing some resilience in the face of withdrawal suspensions and high-profile thefts, trading above $600 on most exchanges, though this is still significantly down on 12-month high of $1,200.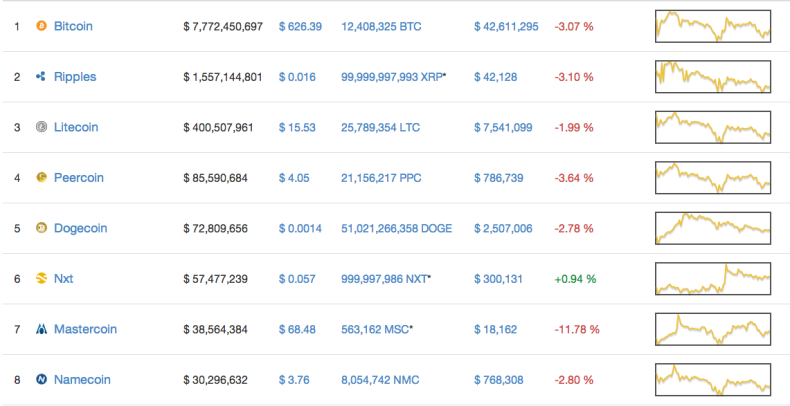 Litecoin, peercoin, mastercoin and dogecoin all suffered minor loss of value in the last 24 hours while Nxt saw a slight increase of just over 3% - according to website CoinMarketCap.com.
---
Mt Gox Bitcoin Fire Sale
---
Mt. Gox, once the biggest and brightest of bitcoin exchanges, suspended withdrawals of the cryptocurrency last week amid rumours that the exchange was insolvent.
A couple of irate bitcoiners even travelled to the exchange's headquarters in Tokyo from Australia and London to express their anger in person, but to no avail.
Over the weekend the price of bitcoin on the exchange dropped dramatically to a low of $220 as bitcoin owners try to get out with anything they can.
Boston University finance professor Mark Williams told Business Insider: "Bitcoin sellers on Mt Gox are running for the hills, exiting at much lower prices than on other exchanges, demonstrating the extreme liquidity risk inherent in bitcoin speculating."
Despite this uncertainty, prices on other exchanges remained unaffected.
---
NXT Charity Raises $2,000
---
NXT, known as the most energy-efficient cryptocurrency, is looking to take dogecoin's title as most charitable cryptocurreny, by raising $10,000 for the Songs of Love charity.
The Songs of Love Foundation is a nonprofit organisation dedicated to providing personalised songs for children and teens currently facing tough medical, physical or emotional challenges, free of charge.
So far the NXT community has raised $2,000 and is hoping to hit the $10,0000 mark by the end of the month.
NXT is fundamentally different from bitcoin with the people behind it creating NXT from scratch, which means it needs exponentially less processing power to 'forge' coins and you can even use your mobile phone to do so.
---
Jamaican Dogesled Team Compete in Sochi 2014
---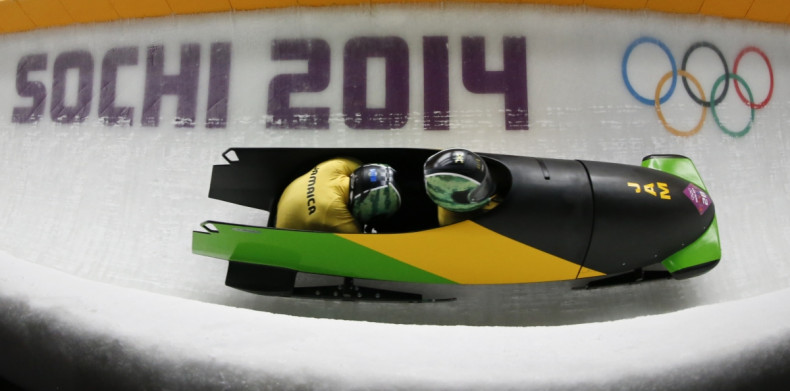 After a break of 12 years, the Jamaican bobsled team was back at the Winter Olympics. The two-man team, comprised of Winston Watts and Marvin Dixon took to the ice on Sunday in no small part thanks to the $30,000 raised by the dogecoin community.
Unfortunately the Jamaican team couldn't produce another miracle and after two heats are in dead last position, 4.4 seconds behind the leaders Russia. While 4.4 seconds doesn't seem that much, in bobsled terms it may as well be a couple of years.