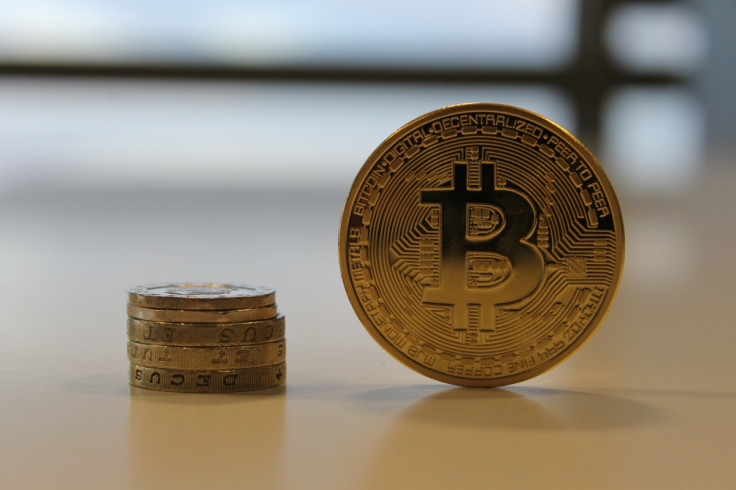 The value of bitcoin has continued to surge over the last 24 hours, with a 7% increase taking the price above $275 (£179) for the first time since January.
Anonymity-focused cryptocurrency darkcoin has followed in bitcoin's footsteps with a similar price rise, taking it ahead of dogecoin to become the third most valuable mineable cryptocurrency.
The biggest gains across all markets were seen by rubycoin. The "precious gem for the digital age" experienced a 115% increase in value to take its market cap above $50,000.
---
$519 is 'fair price' for bitcoin
---
A new bitcoin price indicator has been launched by cryptocurrency payment processor ALFAcoins in an attempt to illustrate the true market value of bitcoin.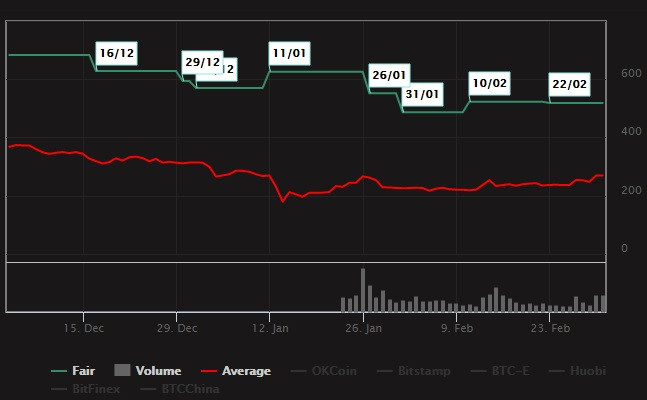 The ALFAquotes Fair Bitcoin Price indicator currently lists $518.59 as the "fair" price of bitcoin, almost double its current market price of $277.
This price is based on the historical growth of bitcoin, combined with its future potential. This system is inspired by the Benjamin Graham formula adopted by investors.
"At the moment, as we can see bitcoin is doubly underestimated and this indicates how good investment attractiveness is toward bitcoin," ALFAquotes project manager Denis Hert told CoinDesk.
---
Coinplug transforms ATMs into BTMs
---
Cryptocurrency firm Coinplug has transformed 7,000 regular ATMs in South Korea into BTMs (bitcoin teller machines), following a deal with ATM manufacturer Nautilus Hyosung.
The deal allows users of the ATMs to purchase bitcoin using their credit cards, making it not only the first time that a regular cash machine has been transformed into a BTM, but also the first ever credit card-to-bitcoin service in South Korea.
This is the second innovative bitcoin scheme rolled out by Coin plug this year, after a deal with 7-eleven saw 8,000 convenience stores begin selling pre-loaded bitcoin gift cards.