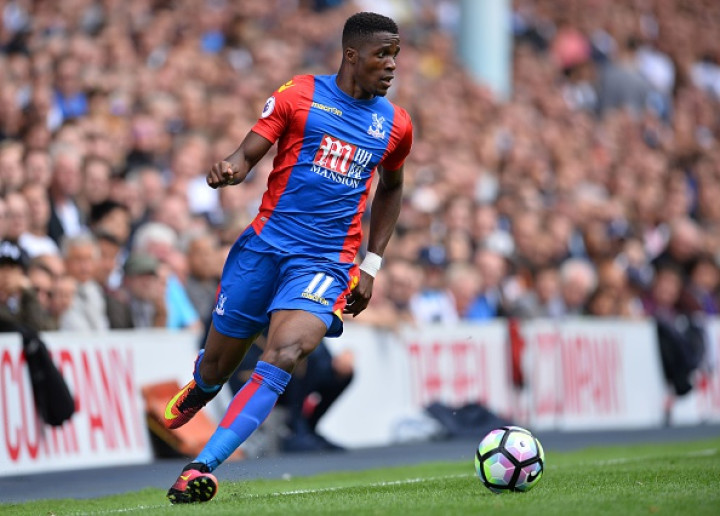 Crystal Palace chairman Steve Parish has rubbished speculation linking winger Wilfried Zaha with a summer move to Tottenham.
The Daily Mirror reported on 6 March that Spurs boss Mauricio Pochettino was confident of landing Zaha in the summer transfer window for a transfer fee of around £30m ($36.5m).
Spurs had a £12m offer rejected for the former Manchester United winger last summer and Palace also reportedly turned down fresh approaches from the north London club for the player in January.
In a Twitter post, Parish dismissed the fresh reports as "click bait" and "tosh".
The Daily Telegraph claimed earlier this month that Pochettino would ask Spurs chairman Daniel Levy for a stronger squad to keep the club competitive on all fronts next season, despite being aware that the club's impending move to a new stadium will limit the amount they can spend on transfers.
Zaha, Everton playmaker Ross Barkley and Burnley striker Andre Gray are reportedly among the Argentine's top transfer targets.
Pochettino said on 1 March that football talent is not the only attribute he looks for when it comes to recruiting new players.
"We try to sign players who can improve our squad not only in terms of football quality," the Argentine coach was quoted as saying by ESPN.
"If they are very good people, it is even better. We are a company. Football is the most important thing but it is not only about football."
Zaha has scored five goals for Palace this season in 24 league appearances. He has a contract at Selhurst Park until 2020.
The 24-year-old made two friendly appearances for England but switched his international allegiance to Ivory Coast last year and competed at the African Cup of Nations in January.
"I left for England and I did not return to the country (Ivory Coast). So I did all my schooling in my adopted country and it was most normal that I played for the England youth teams," Zaha was quoted as saying by Reuters in January.
"Now I have made my choice. Now I want to play with the Ivory Coast. It has been rewarding, firstly because I am proud to play for my country, then because the Ivorian selection has quality players and has always been a reservoir of talent. So I made the right choice and I do not regret it."