Hector Bellerin insists the Arsenal dressing room remains behind Arsene Wenger and wants him to remain in charge of the club next season.
Wenger's position at the club came under unprecedented pressure on Wednesday (7 March) after a humiliating 5-1 home defeat to Bayern Munich – losing 10-2 on aggregate as they were eliminated from the last-16 stage of the Champions League for the seventh consecutive season.
Arsenal fans revolted against the manager before kick-off with an estimated 200 fans marching in protest against the Frenchman around the Emirates. The mood only soured further as the evening went on.
Wenger's current contract at the club expires at the end of the season and he has been offered a two-year deal to remain at the club. He has made it clear he would like to remain in charge but has not yet made a decision over his future.
While pressure is growing on Wenger every day, Bellerin insists the Arsenal players want him to continue.
"The whole team is behind the manager. He is the one who has made the team work," Bellerin said in a Goal report. "In football, sometimes you are high and sometimes you experience lows. Now is a low point for us but we only have to look at ourselves to do something.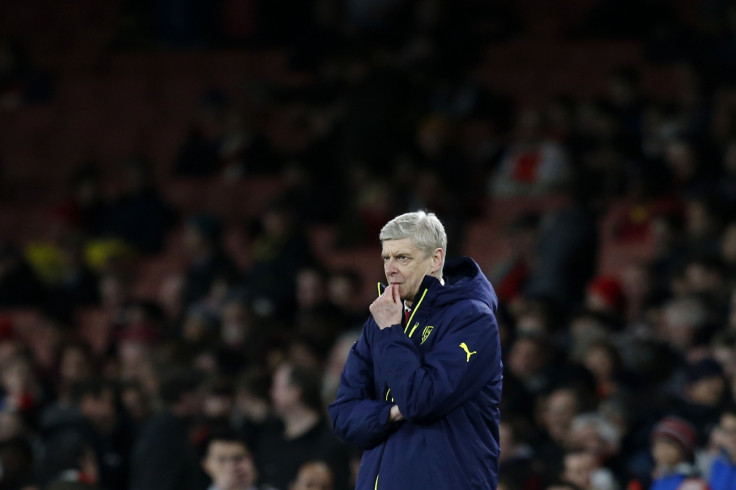 "With the help of everyone, we can make it through. We need to just forget tonight, focus on the next game and a competition that the club usually does well in. We just need to go for it and try to finish the season well."
When asked if he wants Wenger to remain in charge for the 2017-18 season, Bellerin, handed his debut by Wenger in 2011, added: "Of course. It is as simple as that, especially for me. He is the one who gave me my chance since day one."