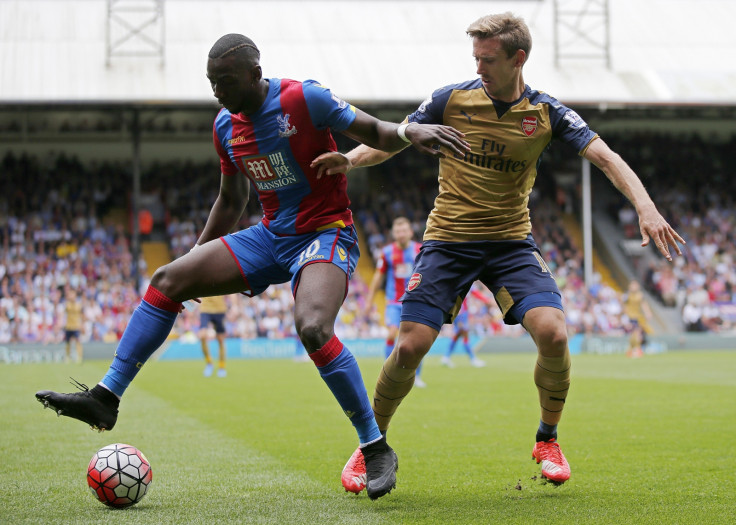 Crystal Palace manager Alan Pardew insists Tottenham Hotspur target Yannick Bolasie will not be sold, but admits he could understand why the player would want to leave Selhurst Park. Bolasie, 26, has been heavily linked with a move to White Hart Lane during the summer transfer window. The winger appeared to open to door to a move earlier this week when he admitted now could be the right time to take the next step in his career.
"I am a loyal but this is a business," Bolasie was quoted as saying by the Evening Standard. "Opportunities to play for a top club do not swing by every day. You'd have to see if it suits you and your family. At my age it could be the right time – but it has to be right for the club as well."
The Congolese winger has spent three years at the South East London club and was their stand-out player last season as the Eagles finished 10th in the EPL. Pardrew is eager for the club to improve on that, with Bolasie integral to those plans, but admits it could prove difficult to convince the player to stay.
"Yannick is a player who will be linked to other clubs like Tottenham because he is an exciting player," Pardew was quoted as saying by the Croydon Advertiser. "If any of my players get linked to bigger clubs, I wouldn't expect them to [say they wouldn't leave].
"Players move a lot in the world of football, they don't stay at clubs for five, six or seven years. In Steven Gerrard's case, 15 years – so it is very, very rarer and you have to keep your options open. I don't have a problem with that, but the option at the moment is that he is a Crystal Palace player, and very much our player. He is loved by our fans and loved by us as a management team."