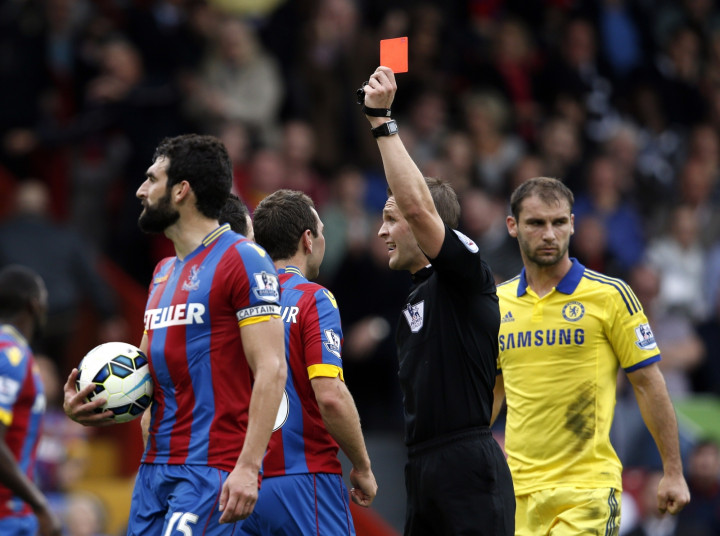 Crystal Palace manager Neil Warnock has been charged with misconduct by the FA for criticising referee Craig Pawson following's side side's Premier League defeat to Chelsea.
Pawson showed Palace defender Damian Delaney a second yellow card during the first half of his side's 2-1 defeat after a body check on Cesc Fabregas.
After the match, Warnock suggested Pawson had been intimidated by the reputations of Chelsea players who crowded the referee immediately following the incident.
A statement from the FA read: "Crystal Palace manager Neil Warnock has been charged by The FA for misconduct in relation to media comments he made after the game against Chelsea on 18 October 2014.
"It is alleged that Warnock's post-match comments constituted improper conduct in that they implied the match referee was motivated by bias; and/or brought the game into disrepute, in contravention of FA Rule E3[1]."
Warnock has until 6pm on 27 October 2014 to respond to the charge.
Delaney, who was initially booked for a strong challenge on Chelsea midfielder Oscar that led to the opening goal, was sent off just three minutes after Cesar Azpiliceuta was shown a straight red card.
In his post-match interview, Warnock suggested the "inexperience" of referee Pawson had contributed to a number of decisions going against his side.
"Delaney shouldn't have given him a chance, but I thought it was wrong that four or five Chelsea players surrounded the referee," Warnock said.
"I thought they influenced one or two things.
"John Terry fouled Fraizer Campbell and if that's one of my players it's a booking. So I don't understand why it's not an even platform.
"It's difficult for managers when you see players getting away with that, and then your own players getting booked for lesser tackles.
"I thought two or three of them should have had bookings. I think that's just experience, a referee's got to learn certain things."