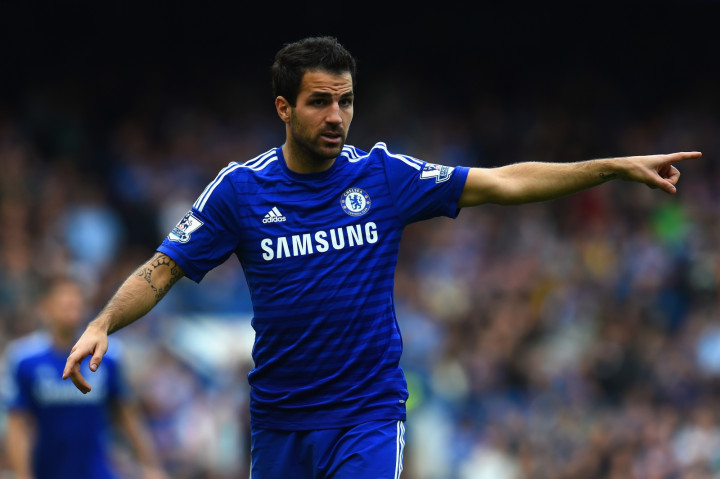 Chelsea summer signing Cesc Fabregas has explained his decision to swap Barcelona for Stamford Bridge, revealing manager Jose Mourinho persuaded him with details of an exciting project.
The Spaniard decided to leave the Nou Camp earlier in the summer after failing to make the impact expected at Barcelona.
Having being Arsenal's captain during his time at the Emirates Stadium, the 27-year-old was linked with a return to north London as the Gunners had the chance to activate a buy-back clause in his contract.
But Fabregas confirmed Arsenal manager Arsene Wenger rejected that chance, stating he had Mesut Ozil in the playmaker role.
The Spaniard looked at alternative clubs and decided Mourinho's plans at Chelsea made the west London club the best place to continue his career.
When questioned during an interview with Uefa about his decision, Fabregas said: "I felt valued when I spoke to the boss [Mourinho].
"He made me feel I would be a very important player in the team."
The Blues manager has handed Fabregas a leading role in his line-up, using him in a deeper role than at Barcelona to shape the game while giving balance to the team.
Fabregas has responded to the manager's trust with some excellent performances, creating seven goals in just eight Premier League appearances.
The Spaniard said he felt valued by Mourinho after the Blues manager contacted him but was also attracted by the club's squad.
"Then you write the team down when you're at home and you say: 'Wow this a great team.' It was a very interesting project with Oscar, Hazard, Cahill, Azpilicueta," the midfielder said.
"It was a project that really made me think that it would be good to come here and take up a new challenge in my life and career. I hope that it goes well."