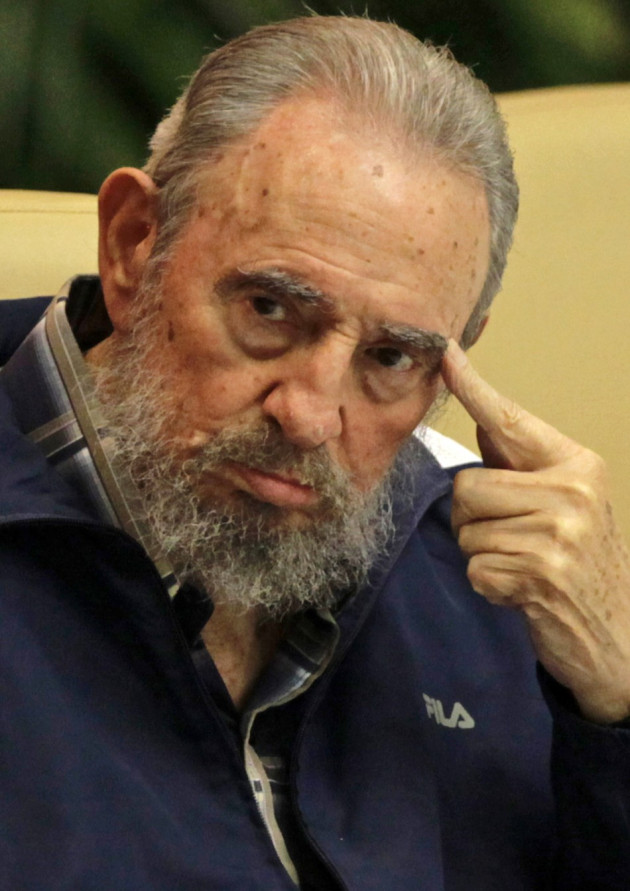 Cuban media have published a new "Reflection" political essay said to have been written by Fidel Castro to discredit rumours that the retired Cuban "lider maximo" had suffered a cerebral haemorrhage and was close to a vegetative state, if not death.
Castro has not been seen in public since his meeting with Pope Benedict XVI in late March. The last of his Reflections was published in June.
Jose Marquina, a renowned Venezuelan doctor who has claimed in the past to have direct knowledge about the illness of President Hugo Chavez of Venezuala, told El Nuevo Herald that Castro had had a stroke. He had trouble feeding and speaking and could not recognise people, said Marquina.
"He suffered an embolic stroke and recognises absolutely no one," he told the Miami Herald. "People with a condition of this nature have difficulty eating and, of course, they end up with a total deficit in their neurological capacities."
Rumours about the Cuban leader's health have increased recently in social media. The Reflection just published by the Communist Party daily Granma was an attempt to sweep away speculation.
Rumours increased when Castro failed to publicly congratulate close ally Chavez on winning re-election as president on 8 October. Castro's son and sister rejected claims that his health was precarious.
In the Reflection "letter", the Cuban revolutionary congratulated students of a Cuban medical institute on its 50th anniversary. He recounted details of the 1962 Cuban Missile Crisis, in which the institute was converted into an anti-aircraft facility.
"In that spirit was born and grew the tradition of that medical institution which, after the most critical days were overcome, was able to forge tens of thousands of professionals and take our country to the highest levels of prevention and health," Castro wrote.
He left office in 2006 after 47 years, handing over power to his younger brother, Raul.
The Venezuelan doctor claimed that Castro was in his home in El Laguito, Havana, where he was being looked after by specialist physicians.
"He could last weeks like that but what I can say is that we'll never again see him in public," said Marquina. He described the leader's condition as "very close to a neurovegetative state".
"He is not receiving artificial respiration and is not connected to tubes, as some have said. What's probably true is that Castro is being fed through nasogastric tubes," Marquina said.