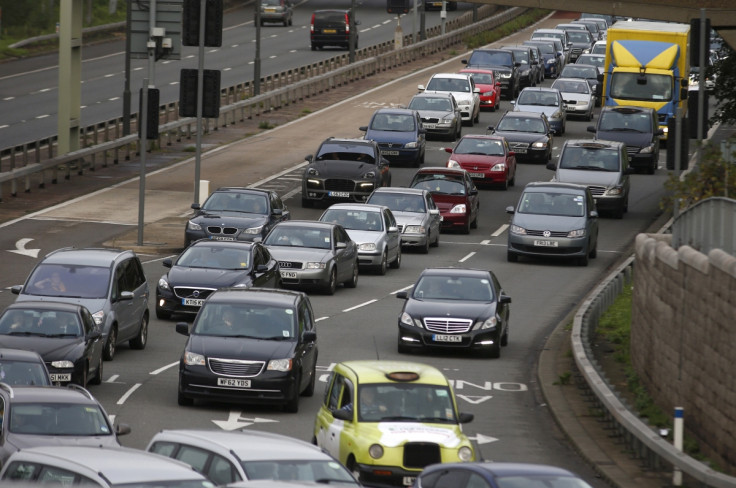 Speed bumps should be phased out from roads to make the air cleaner and cut thousands of deaths a year from pollution, a report by the UK's health watchdog has proposed.
The National Institute for Health and Care Excellence (Nice) said motorists staying at a constant speed produce the least pollution, compared with the additional emissions created when accelerating and decelerating over the bumps.
Nice's draft guidelines also propose measures including separating cyclists and cars using foliage, and banning cars from idling outside schools.
It also proposed average-speed cameras for A-roads and motorways to make traffic go no faster than 50mph so as to smooth the flow of traffic and cut emissions.
Ralph Bagge, leader of South Bucks District Council and deputy chairman of the Nice guideline committee, said, according to the Telegraph: "Smooth driving reduces emissions and stop-start acceleration and deceleration braking is harmful.
"It is putting out more through the tail-pipe but secondly braking is also grinding bits of very fine particulate matter which goes into the atmosphere."
Air pollution is said to contribute to 25,000 deaths a year in England and road traffic is estimated to contribute to about a third of air pollution in urban sites, Nice said.
A study by Imperial College London found up to 64% more nitrogen dioxide, 60% more carbon monoxide and 47% more particulates can be produced by a car travelling at 20mph over a speed bump rather than over a street fitted with road cushions.
The British Lung Foundation and the British Heart Foundation both backed the report, while Friends of the Earth air pollution campaigner Jenny Bates said the proposals were to be welcomed but that "we must deal with the real crux of the issue and reduce air pollution levels".
She said: "Action is needed both to ensure vehicles on the road are clean and that there are fewer of them. Diesel vehicles, which are the most polluting, must be phased out and our transport and planning policy needs a radical overhaul," The Guardian reported.
Nice also proposed the idea of car-free days for some areas, and for house-builders to place living rooms at the back of houses away from roads.