Cyber Monday was Britain's biggest-ever online shopping day, as consumers racked up 15.3 million hours buying goods online.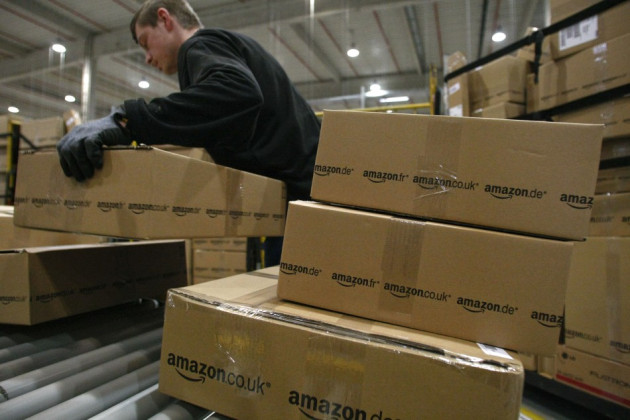 British internet users made 115 million visits to retail websites on Cyber Monday, spending an average of £81.17 each and helping to drive sales up by 31.6% compared to the same Monday last year.
Purchases made on mobile devices like smartphones and tablets were up 94% compared to last year, representing a third of all online Cyber Monday purchases, according to data from IBM.
Android outspends Apple
Of sales made on mobile devices it was Android users who spent more, averaging £83.85 per order compared to £79.98 for iOS users; specifically, Samsung devices were used to spend the most money, averaging £86.20 per order.
Chris Withers, head of IBM Europe's Smarter Commerce for retail division, said: "In the past, average order value (AOV) has always been higher on Apple devices which retailers have attributed to the higher spending power of iPhone and iPad users.
"But with Samsung now topping AOV...we can see how Samsung's devices now appeal to a more affluent demographic, whilst the launch of the latest iPhone [5c] may be increasing penetration in the broader consumer market".
Over the four-day period from 29 November to 1 December tablets accounted for 24% of all online spending, while the value of goods bought on tablets increased 301% compared to last year, according to e-commerce solutions provider, Venda.
As for what was being bought, Carphone Warehouse saw a 695% increase in sales of the Samsung Galaxy S4 Mini compared to the previous week, boosted by a limited-time price cut; handset sales overall were up 119% for the smartphone retailer.
American influence
Black Friday, which originates in the US and was held this year on 29 November, is gaining traction in the UK as retailers are keen to capitalise on British shoppers looking for discounts in the run up to Christmas.
Driven by US companies like Apple and Amazon, UK interest in Black Friday showed significant gains this year; visits to retail sites increased 19% from last year to 113 million, while web searches for 'Black Friday' were up 355% on the same week in 2012.
James Murray, digital insight manager for Experian Marketing Services, which published the Black Friday statistics, said: "As expected Cyber Monday smashed previous online shopping records...Black Friday has also become an event in the UK calendar and this could have had a spillover effect on Cyber Monday shopping in the UK."
Experian expects further peaks in online shopping on 9 and 24 December, but it expects Boxing Day to be the most popular day of the year, as it was in 2012.