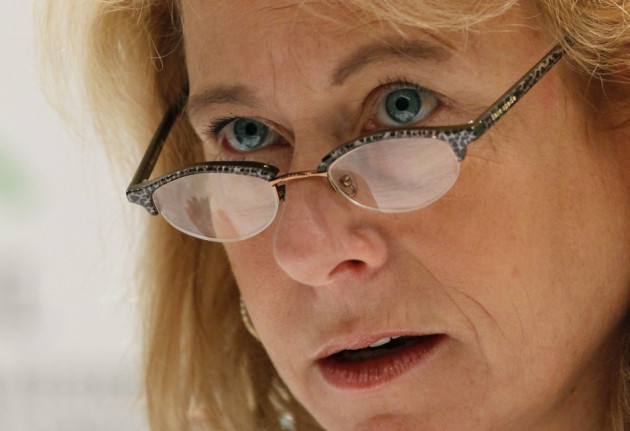 Anglo American has lost its ground-breaking CEO after a five year run which saw the mining giant lose a third of its value and lose an increasing market share to its larger global rivals.
Cynthia Carroll, 55, the first woman and the first non-South African to run the London-based firm, will step down today, the company said in a statement Friday. Carroll will stay on until a replacement is found, the company said, through a search process led by Chairman Sir John Parker.
"It has been a great honour to lead Anglo American. I am extremely proud of everything we have achieved during my period as Chief Executive and I will always retain enormous admiration and affection for this great company and its outstanding people. It is a very difficult decision to leave," Carroll said in the statement. "But next year I will be entering my seventh year as Chief Executive and I feel that the time will be right to hand over to a successor who can build further on the strong foundations we have created."
Shares in the group rose more than 2 percent in London trading to change hands at 1,893 pence each.
The shares reached a three-year low of 1,750 in early August and have underperforming throughout most of the year, slumping 22 percent on the FTSE 100 as the company remained mired in legal disputes with its massive copper mining project in Chile and cost over-runs at its $5.8bn Brazilian iron-ore project. Iron ore production figures published yesterday for the three months ending in September, however, were broadly positive, without output rising 14 percent to 12.5m tonnes and copper production rose 12 percent to 157,300 tonnes.
The world's biggest platinum producer has also been affected by the violent labour disputes which have marred the South African mining industry throughout the year, including its key installation at Kumba Iron Ore.
Carroll, one of only four woman CEOs in the FTSE 100, took the top role in 2007 and immediately began to make wholesale changes in the group's management structure and cost base, shedding several layers of management and eliminating as many as 26,000 jobs across the global operations. Shares in the group have fallen by around a third during that time, and, according to Macquarie Bank figures have lost around $25bn in market capitalisation. The Bloomberg World Mining Index has risen by 16 percent during that same time frame.
"The Board is enormously grateful to Cynthia for her dedication, her hard work and all she has achieved. We also very much appreciate her willingness to continue as Chief Executive until a successor can be appointed," the company said.