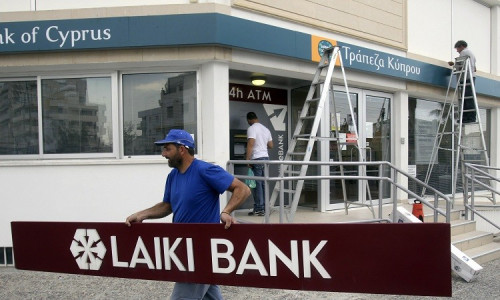 Cyprus, which avoided bankruptcy earlier in 2013 after agreeing to a painful rescue deal, has approved its 2014 state budget, providing for a 10% reduction in annual spending in line the austerity plan drawn up by international lenders.
Cyprus' euro area partners and the International Monetary Fund (IMF) have set strict fiscal targets for the country as conditions for its bailout. The targets are to be met with deep spending cuts as the government is keen on avoiding new taxes to fill its coffers.
On 19 October, the 56-member parliament of the country approved the budget, with a majority of 30 lawmakers voting in favour. While 20 members from the communist party AKEL voted against the budget plan, four lawmakers from socialist EDEK party abstained from voting.
The approved budget projects the country's total spending at €7.75bn ($10.59bn, £6.47bn), and revenue at €7.96bn.
Bailout
Cyprus, which is one of the smallest eurozone economies, came closer to bankruptcy in March, after the country faced a cash crunch due to years of fiscal troubles and its banking system's deep exposure to troubled Greece.
Cyprus secured a €10bn rescue package from international lenders by promising to implement severe banking restrictions and a set of austerity measures.
It was the first country in the bloc to go through a "bail-in" process, where thousands of depositors lost their savings, as a result of enforced banking conditions.
In order to receive its bailout, Cyprus had to raise €5.8bn in a short amount of time, or face being kicked out of the single currency.
It had to shut down Cyprus Popular Bank, also known as Laiki, in order to raise the cash.
Bank of Cyprus also assumed some of Laiki's assets and was therefore forced to take on Laiki's emergency liquidity assistance (ELA) liability.
Tough Time Ahead
Earlier, a joint report from the European Union, European Commission and IMF officials warned that Cyprus' road to economic recovery remains rocky.
While the lenders were generally pleased with the steps that Cyprus had taken to stabilize its financial sector - including imposing capital controls, they noted that further hard work would be required to restore economic stability.
In addition to spending cuts, the Cyprus government is planning to privatise the state telecoms, electricity and ports authorities in order to meet the bailout requirements.
The government noted that while it is far away from the danger of meltdown, it has a tough year lying ahead with the economy projected to contract by 4.8%. Adding to the country's pains, unemployment there is expected to peak above 19%.