Floyd Mayweather Jr is exploiting the lingering hype surrounding UFC superstar Conor McGregor as a platform to promote himself in retirement, according to MMA fighter-turned-analyst Dan Hardy. Excited talk of an insanely lucrative $100m boxing bout between the two biggest names in combat sports has raged on for quite some time now, with both men frequently trading barbs in the media.
One of the accusations previously levelled against McGregor by the likes of Mayweather Promotions CEO Leonard Ellerbe is that the outspoken UFC lightweight champion is simply attempting to "take a page out of Floyd's book from the marketing and promotional side by using his name" in order to further increase his rapidly expanding profile.
However, could it be that it is actually the man also known as 'Money' who is feeding off the immense popularity established by McGregor during an eventful and swift ascent to the summit of his sport?
Speaking to IBTimes UK about the saga, Hardy said: "The fight is definitely feasible, I don't necessarily see it happening as much as I would like to as a fan. I think Mayweather is obviously a very intelligent promoter, he knows there isn't anything or anybody in boxing he can talk about to draw more attention to himself.
"We aren't seeing the matches we want to see happening in boxing. The fight with [Manny] Pacquiao was five years too late, I think everybody can agree on that. Mayweather realises the sport and platform he uses to promote himself is no longer really there. He's not surrounded by enough athletes to create stories.
"But then you look at the UFC and you look at Conor McGregor, the amount of noise that is creating. I think he is just piggybacking off that, McGregor is smart enough to see the opportunity and chip in and keep the idea of the fight happening alive.
"There is no doubt in my mind Mayweather would never step into another sport other than boxing. But I know McGregor would take that match, for sure. I don't think he would win. In a boxing match, Mayweather wins every time, but in a fight, it is McGregor's every day. McGregor would take the chance, he would roll that dice and that's why a lot of people love him because he takes the chances."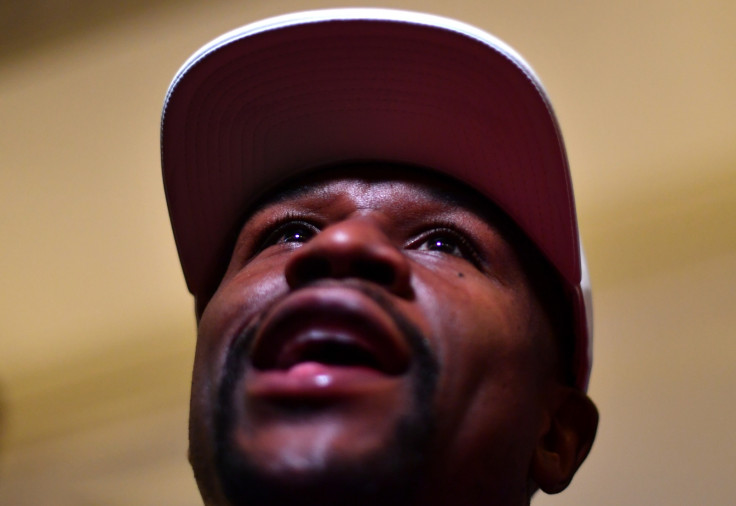 While the overwhelming consensus is that Mayweather would have no problem defeating McGregor inside a boxing ring, it should be noted that the Dubliner is renowned for his fearsome striking ability. However, Hardy believes that the skills required for each sport are decidedly different.
"McGregor obviously has great hands," he added. "His main strength is his left hand and he can put anybody on the canvas when he lands it clearly. But the art of boxing is very different to the sport of mixed martial arts.
"What is required in boxing skills for mixed martial arts alone is different to what is required for boxing inside a boxing ring. If I was an MMA fighter stepping into a boxing ring there are a lot of liberties I can take with my stance and body posture that I wouldn't dare do in the octagon because I would be made to pay for it. I would get my front-leg eaten up, I would get taken down, slammed and controlled.
"Although Mayweather is an excellent boxer, we can't forget the fact it is such a refined element of combat that it is not really a fight. Don't get me wrong, these guys have the heart of a fighter, but if this was a fight there would be kicking, kneeing, elbowing, wrestling etc. It's a sport, and a very refined element of the sport which is just the art of punching. For me, McGregor has made his career, yes made it on his left hand, but he has used so many other techniques to set it up. I don't think much would be achieved by it other than a ridiculous amount of money for both guys."
Part Reptile by Dan Hardy is published by Headline, priced £20.00