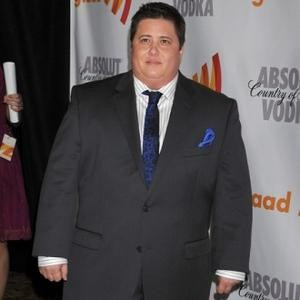 The fact that singer Cher and Sonny have a Transsexual Child called Chaz Bono is well known, but what has been kept private is Bono's life as he has remained relatively private.
That is until now, as Chaz Bono has recently stepped out for the first time on 'Dancing with the Stars' gaining unanimous praise from audiences and warm remarks from the judges.
Chaz's believes his appearance on the show, which has been supported by his pop singer mother Cher, will help have a positive impact on young people who are struggling with their identities.
He said: "I'm just a regular guy. All these ideas that children shouldn't watch me because I'm going to be confusing, all of this stuff, it's crazy
I know that if when I was growing up I would have seen someone like me on a show like this it would have made all the difference in the world in my life" quoted Winnipeg Free Press.
Chaz's goal is now being backed by The Gay & Lesbian Alliance Against Defamation (GLAAD) who are voicing support for Chaz Bono and urging community members and allies to watch ABC's 'Dancing with the Stars' and vote for their favourite contestant.
Supporters are also encouraged to post messages of support on Facebook and Twitter using #ProBono and report anti-transgender media stories or comments about Chaz's appearances to GLAAD.
Howeve despite gaining positive feedback from judges and audiences, the controversy surronding Bono's particpation has led producers hiring security protection on 'Dancing With the Stars'.
Executives at the ABC network are worried people could target Chaz who was born a woman but began gender reassignment surgery around three years ago and is one of the male contestants on the show- and are taking precautions by giving him protection both on and off set, reports WinniPeg Free Press.
A source told website TMZ while no specific threats have been made against Chaz, the network are aware there are "crazies" who have strong feelings about his inclusion, and feel it is necessary for him to have security when the dancing competition started. (19.08.11).