Daniel Agger Sends Title Warning to Arsenal, Chelsea and Manchester City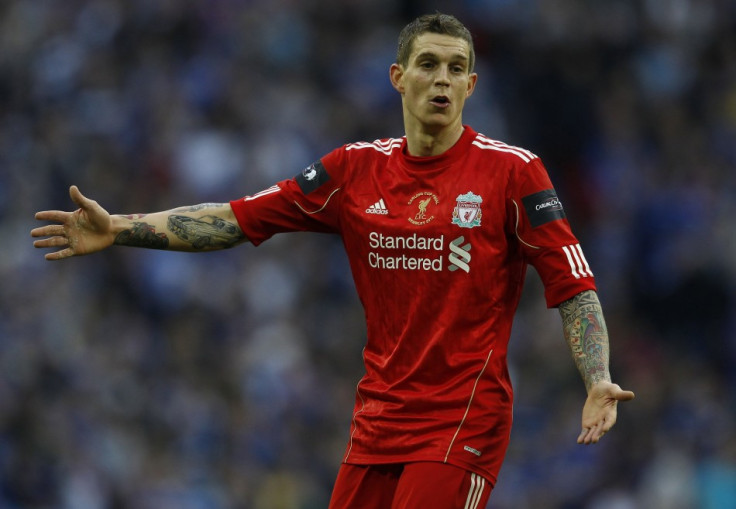 Liverpool defender Daniel Agger has warned Arsenal, Chelsea and Manchester City that the Anfield club will not give up in the race for the Premier League title going into the last 10 games of the season.
The Reds are level with Arsenal, seven points behind leaders Chelsea having played a game less while City are nine points back but have three games in hand in one of the tightest races for the title in recent years.
Manchester United are Liverpool's opponents in the first of 10 games which could help deliver their first league title for 24 years but despite having a healthy points deficit to breach Agger has warned the club's rivals – including Arsenal, Chelsea and City – that the club will not relent.
"When you play for Liverpool Football Club, there is always pressure and that won't change between now and the end of the season," Agger told the Liverpool Echo.
"Part of playing for this club is being able to handle that pressure. I think the players here have proved over the course of this season that they are more than capable of doing that.
"We have had some great results and there have been a few times when we have been all the way up there at the top.
"It's always difficult to compare squads and teams. This is a completely different team to the one in 2009. There aren't many players left from that side.
"We are in a good position but we are only in March. There is still a long way to go and a lot of points to play for.
"We haven't achieved anything yet and we need to keep going over the final 10 games. We have some big games against teams close to us in the table. They are games we have to win."
Six of Liverpool's 10 remaining games come against teams currently in the top half, matches which including home meetings against Tottenham Hotspur, City and Chelsea.
Both Arsenal and City have the benefit of being out of the Champions League and the latter have the first chance to land a blow in the title race this weekend when travelling to Hull City.
Chelsea boss Jose Mourinho has downplayed his side's title aspirations all season but have just nine games remaining however European commitments could yet hinder their domestic dominance over Arsenal, Chelsea and Liverpool.
© Copyright IBTimes 2023. All rights reserved.