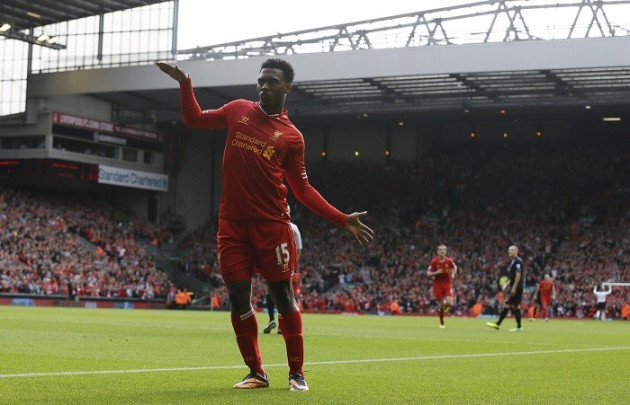 Liverpool striker Daniel Sturridge has has revealed that it was advice from former Chelsea frontman Didier Drogba that has helped him improve as a player.
Sturridge is currently the top scorer in the Premier League this season with eight goals and his partnership with Luis Suarez is being heralded as among the most potent forces in the league. The duo have a total of 14 goals between them and are the main weapons to Liverpool's title charge this season. The Reds face Arsenal in a mouth-watering clash at the Emirates next week as the Gunners, who are currently on top of the Premier League, take on their third placed rivals.
The England international, who played with Drogba while at Chelsea, revealed that he met the former Blues man in Miami this year where the Ivorian gave him tips on mental strength and how to take it to the next level.
"I saw Didier in Miami this summer. He said the strongest thing an individual can have is the mental strength. He told me, 'It's not about the tactical, it's not about the technical, it's not about the physical. If you believe in yourself, that will set you apart,'" Sturridge said.
The striker also hailed his teammate and captain Steven Gerrard for his help as the Liverpool legend gave him tips on how to build his character, something which helped him as a player. The England captain has been at the receiving end of some undue criticism from Sir Alex Ferguson who said in an interview that he does not regard the Liverpool veteran as a top player.
However, Gerrard has got backing from his manager and from greats like Zinedine Zidane, who have rubbished Ferguson's claims regarding the player.
"Stevie has helped me a lot in terms of mindset. He's all about self belief; don't go out there with the mentality of trying to do something. Just let it happen," Sturridge said about the advice received from Gerrard.