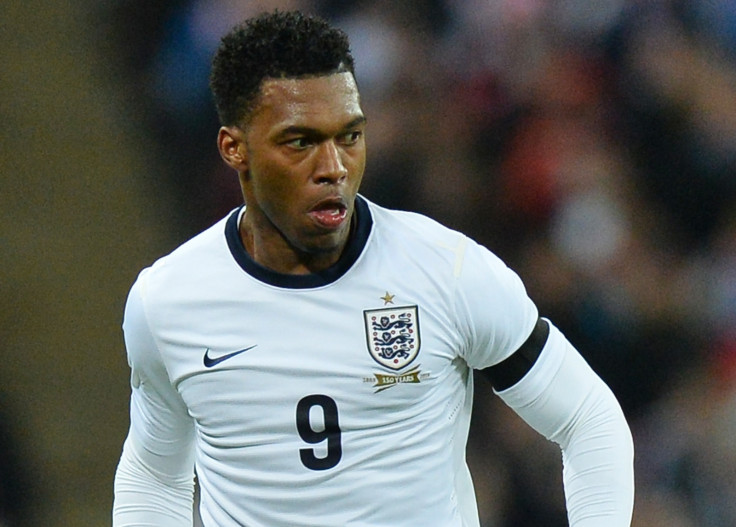 England and Liverpool striker Daniel Sturridge has suffered an injury setback ahead of Euro 2016 that forced him to miss a training session on Wednesday (25 May).
Sturridge, 26, missed Sunday's 2-1 win over Turkey due to club commitments and could be out for Friday's warm-up match against Australia, with Manchester United teenager Marcus Rashford set to start.
Friday's match at the Stadium of Light is the last game before Roy Hodgson must submit his final 23-man squad to Uefa for this summer's competition. The England boss must cut three players from his squad with Rashford hoping to gatecrash the party – possibly at Sturridge's expense.
Sturridge has been stricken with injuries for the last two seasons, although his woes appeared to ease somewhat during the latter stages of this season. His latest knock however poses a threat to his hopes of going to France with Hodgson's men in June.
Rashford burst onto the scene in February, scoring vital goals for United in the Europa League and against Arsenal and Manchester City, ending the season with eight in his first 17 appearances.
The 18-year-old joined up with the England squad with a slight knock of his own following a heavy challenge suffered in United's FA Cup final victory over Crystal Palace, but is expected to start on Friday.
"There isn't an awful lot of chance for him to stamp his authority on myself and the coaching staff because there is such a short period of time," Hodgson said of Rashford's prospects. "But I really am ruling nothing out. Again, I thought his performance in the FA Cup final was very good.
"I'm delighted I shall be seeing him and then we will have to wait to see whether I will be seeing a lot of him in the summer. I'm not planning an experimental team but we have only three preparation games and seven players have missed the first one.
"I have to take those things into consideration and also the juxtaposition of players who need games and others who don't really need three matches because they have had so many games during the course of the season.
"I will take all those things into account because by the time we come to the Portugal game the following Thursday I want a pretty good idea of what I'm thinking for the start of the tournament."
England will take on Portugal in their final warm-up game before beginning their Euro campaign against Russia on Saturday 11 June.