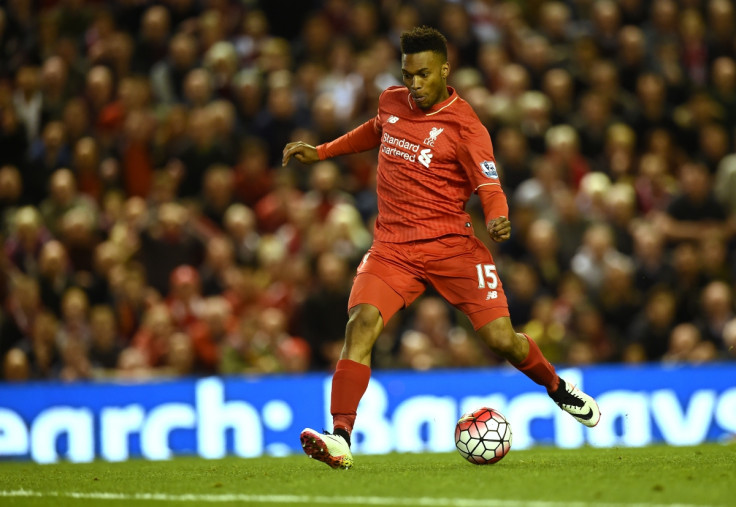 Liverpool striker Daniel Sturridge wants to reach the 100-goal landmark for the Reds. The injury-plagued centre-forward hit his half-century on his 87th appearance for the club, against Everton, and Sturridge already has his sights on another important milestone.
Sturridge, 26, claimed the Reds' fourth goal against the Toffees after Philippe Coutinho's shot took the slightest touch off him as it went into the net. Sturridge is happy with what he has achieved during his time at Anfield, but is also targeting further success in the coming years.
"It touched me so it is my goal," the Liverpool star said, according to Sky Sports. "If it touches you you claim it, wherever it touches you – eyelash, wherever. It did actually touch me.
"I'm not the type of guy who would claim a goal if it didn't touch me – I know there are some guys out there hungry for goals but I'm not that hungry. It is not dubious, it is clear for everyone to see. Now 50 has gone it is on to the next game and hopefully I can add to that. It should be 51 because the fourth goal is mine."
Sturridge is thrilled to have reached the landmark in a Liverpool shirt, but hopes it is just the start of things to come. "I just look to go out there and score as many goals as possible. It is great to get to 50 goals. I won't play it down and say I'm not happy," the Liverpool striker said.
"I've done so well so far with the club but it is onwards and upwards. It is important to understand now the next aim is 100 goals."