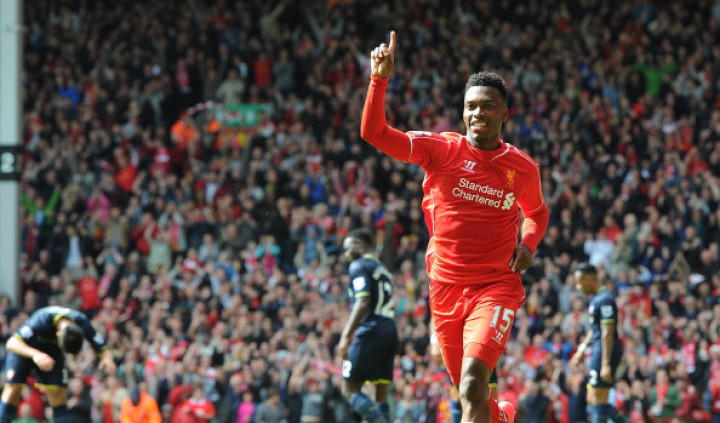 Liverpool are reportedly set to hand striker Daniel Sturridge a bumper new contract following an impressive 18 months at the club.
According to the Mirror, the England international, who has scored 36 goals in 46 appearances, is set to earn around £150,000-a-week making him one of the top earners at the club almost on par with captain Steven Gerrard, who earns around £170,000-a-week.
It is believed that the former Chelsea man has been in talks with the club ever since the start of the summer and has now finally agreed in principle to sign a new five-year contract, which will reportedly earn him £40m over the entire period.
Rodgers has also confirmed that talks are ongoing with the striker, but there was no confirmation regarding the details of the deal being offered.
"There are talks ongoing with Daniel Sturridge's representatives. [But] there's no more news other than that," Rodgers said, as quoted by Goal.
However, everything is not hunky-dory on the contract front as young Liverpool star Raheem Sterling has stalled on signing a new contract with the club.
The England international has been mightily impressive for both club and country in the past year and the 19-year-old winger has become a key player for both the sides.
Sterling is currently on a £30,000-a-week contract, and has two more years remaining on his current deal.
The Daily Mail reports that Liverpool are keen to reward the winger with a new contract and have opened talks, but the Reds winger is in no rush to pen a new deal.
Earlier in the summer, Rodgers had suggested that young players should not be rewarded too soon as they will lose the hunger to do well.
He used Sterling as a reference to get his point across and insisted that he will only reward young players with big contracts if they continuously perform well.