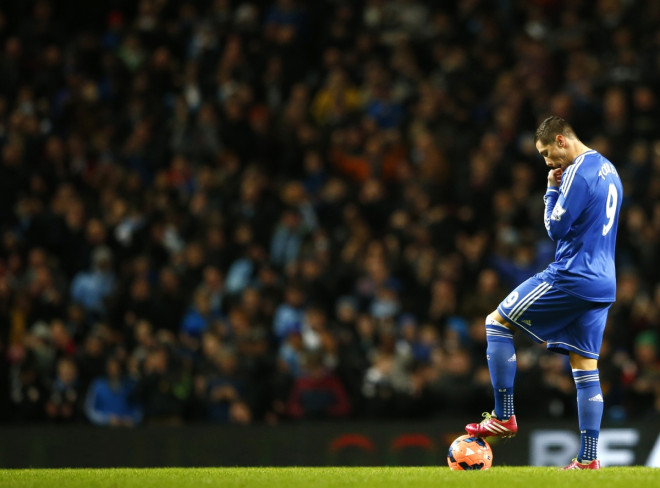 Former Liverpool midfielder Danny Murphy believes Fernando Torres poor form at Chelsea is a result of a downward spiral that kick-started with a knee injury in April 2010.
The Spanish international enjoyed a positive spell with the Reds scoring 65 goals in 102 Premier League appearances till January 2011. Since making the switch to Chelsea for a British record fee of £50m, Torres has managed to find the back of the net only 19 times in 106 league appearances so far.
Although the 30-year-old has won multiple accolades with the west London club, he has lost his swagger and looks more like a shadow of his former self at Chelsea.
Torres has shown minute glimpses of improvement during his spell at Stamford Bridge. However, Murphy insists that despite all his efforts, the striker can never be that formidable player when he was with Liverpool.
"When he did his knee, I'm not sure how bad it was, but it was quite a long one, when he came back he was a shadow, physically, of his former self. He will never be back to that player he was at Anfield. He's never going to get back to that one or two year period he had at Liverpool," Murphy told talkSPORT.
"He's as good [now] as he's ever going to be [again]. Over the last couple of years he's got no excuses. He's tried to work hard on his fitness - you can tell that - and at times he looks sharp, but he's never been technically that brilliant," the 37-year-old added.
Reports surfacing last month indicated that Atletico Madrid were interested in bringing their former captain back to Vicente Calderon in the summer. Murphy stresses that Torres is not capable of resurrecting his form anymore and insists that it is time for the Spaniard to ply his trade elsewhere next season.
"I don't think people were waiting for this miracle to happen and for him to get back to form, I think it was more that they couldn't get him off the wage bill and get decent money for him. That's why the talk of Atletico Madrid is so strong right now. I can't see Chelsea starting next season with Fernando Torres in a blue shirt. It's time for him to leave," Murphy concluded.