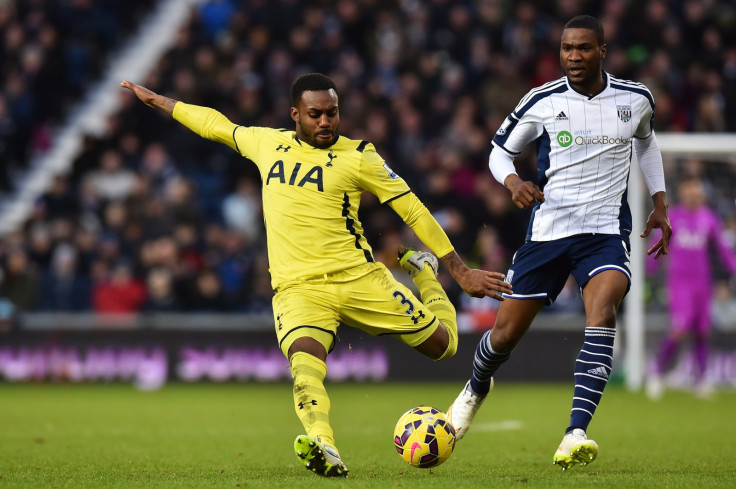 Danny Rose has revealed manager Mauricio Pochettino convinced him to stay at Tottenham last summer when the signing of Ben Davies appeared to put his future at Spurs in doubt by promising "to make him into one of the League's best".
After an inconsistent season 2013-2014 under both Andre Villas-Boas and Tim Sherwood, Pochettino earmarked the signing of a left-back as one of the priorities for last summer.
Following the arrival of Davies from Swansea some reports claimed Rose considered a move away in order to secure regular playing time.
However, the 24-year-old defender decided instead to commit his future to White Hart Lane with a new five-year deal and appears to have won the battle with Davies for the left-back role, having started 26 Premier League games.
"It was nerve-wracking [when Ben Davies joined] because I didn't know what it meant for me," Rose told Sky Sports' Barclays Premier League World programme.
"But once you see past that, you find out what type of character you are. You let it improve you or you spit the dummy out and say, 'No, I don't want to stay'.
"The manager met me and told me he wanted me to stay and fight, and that he believed he could make me into one of the League's best. This is the first season I've managed to play and stay fit throughout and I'm enjoying it.
"With hard training, my fitness has improved massively and you can see that in my performances."
Rose's impressive performances at North London also attracted the attention of Roy Hodgson, who called-up him for the recent games against Lithuania and Italy.
However the Spurs defender, who had previously missed the games against Switzerland and Norway due to an injury, failed to make his international debut due to another fitness problem and believes his chances to earn a new international call-up in the near future are slim.
"I hope what I said didn't hinder my chances but I was just trying to be honest," said Rose. "If you look at the most recent squad, Leighton Baines had been injured [but was included].
"Luke Shaw had also been struggling with injury and Kieran Gibbs wasn't playing regularly. I was playing week in, week out and yet I wasn't in the original squad. I know that is just how it is.
"If the day does comes where I manage to represent my country, I'll be over the moon but I'm very realistic. I know I'm quite far down the pecking order in that respect."