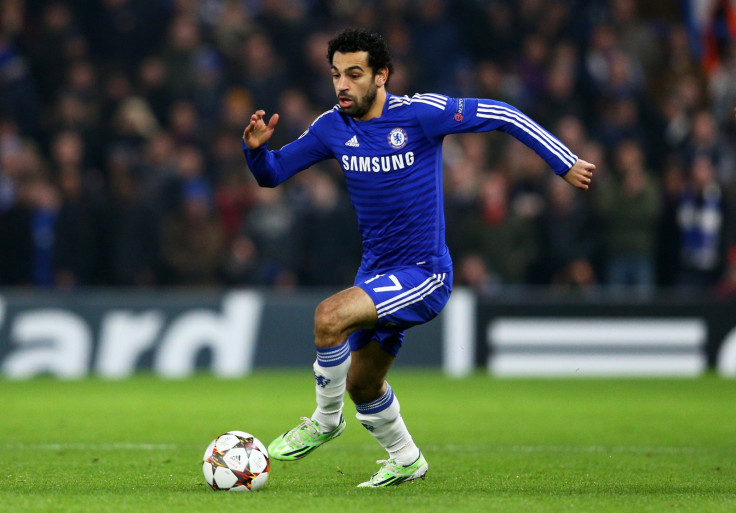 Tottenham are reportedly considering a bid for Chelsea misfit Mohamed Salah, who is currently on-loan with Serie A club Fiorentina.
According to the Mirror, Mauricio Pochettino has been impressed with the Egyptian winger and is keen on a move for the player, who is surplus to requirements at Chelsea. But the north London club fear that the Blues will not do business with a direct rival.
Salah, struggled to nail down a regular place during his time at Stamford Bridge, but has been in inspiring form for the Florence based club and was also instrumental in knocking out Tottenham from the Europa League when they met earlier in the season.
His impressive performances for the Serie A outfit have seen him score seven goals in 19 appearances and this has helped the Viola to reach the semi-finals of the Europa League.
Spurs are keen on signing the Egyptian international, who has no long-term future with the west London club, but feel that Jose Mourinho's side will not do business with them owing to their Premier League rivalry.
Salah has given himself time until the end of the season to make a decision on his future and revealed that his sole focus on taking Fiorentina to the final of the Europa League.
"Chelsea gave me the opportunity to reach that level. I still have one month to make a decision about my future. I am enjoying being here and my objective is to reach the [Europa League] final," Salah said.
However, reports suggest that the Serie A outfit are keen on keeping the winger for another year and are exercising their option of extending the loan deal until the summer of 2016.