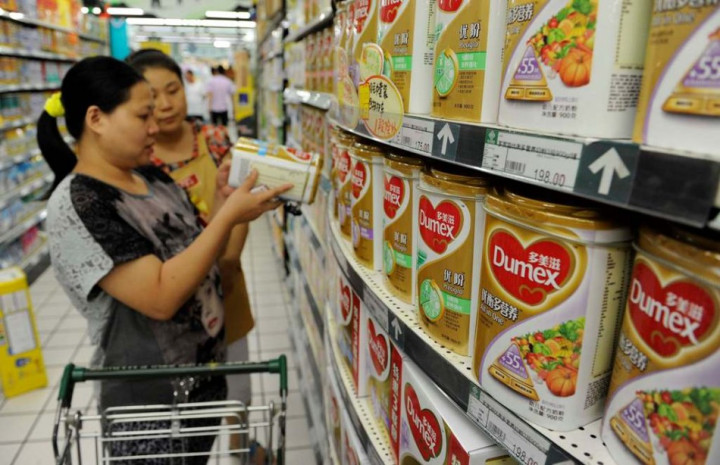 French dairy group Danone said it will appoint new management at its Chinese baby nutrition unit, Dumex, following allegations that Dumex paid doctors to boost infant-formula sales in China.
The Chinese subsidiary allegedly bribed 116 medical workers at 85 hospitals and health groups across northern China, asking them to endorse Dumex infant-formula and give out product samples to parents of newborns. The northern city of Tianjin has punished 13 medical workers for accepting bribes.
Dumex did not corroborate the details of the government charges.
However, it said that it takes \"full accountability\" and that it would appoint new management. It had also suspended a health-education program for Chinese mothers - which supposedly triggered malpractices in northern China.
The firm added that it would put into action a three-month training program in marketing responsibility for all employees, to ensure they abide by company policies and government regulations.
Danone reports third-quarter sales on 16 October, when it is expected to brief investors about the China corruption allegations.
\"Dumex policies include support for maternal breastfeeding, as well as compliance with all local and national regulations in China. The educational program was not appropriately managed in some cases. This resulted in some practices that contradicted the purpose of the program,\" Dumex said in a statement, reported Bloomberg.
The bribery report \"certainly doesn\'t help the brand equity of Dumex,\" Warren Ackerman, an analyst at Societe Generale in London told the news agency. \"Consumers seem to be sensitive to things like this.\"
Dumex came under scrutiny for a second time in September, when the official China Central Television (CCTV) reported that the firm had bribed doctors and nurses to recommend its infant formula to new mothers.
World Health Organization guidelines, put in force in China, say doctors must ask new mothers to breastfeed babies for the fix six months, and recommends infant formula there onwards.
Competition Fuelling Corruption
In August, Dumex and five other foreign dairy manufacturers were fined by Chinese authorities for fixing the price of infant milk formula, a highly sought after product in China given that consumers do not trust local brands.
China\'s milk formula market, worth $12.4bn (£7.7bn, €9.2bn), is expected to double by 2017.
The charges against Dumex come against the backdrop of a government-led crackdown on corruption in China\'s $350bn (£220bn) healthcare market.
Among foreign drugmakers, Britain\'s GSK has faced the most high-profile investigation for suspected bribery and tax-related offences in China since early July. The Ministry of Public Security (PSB) said that unnamed GSK executives routed 3bn yuan (£324m, €375m, $489m) in bribes to doctors through travel agencies and consultancies to illegally boost sales and to raise the price of its medicines in China.
While GSK said that these were isolated allegations, a number of other firms have also fallen under China\'s regulatory spotlight. AstraZeneca, among a number of other foreign drug makers, was being probed by police.