China Police Accuse GSK of Channelling £324m in Bribes through Travel Agencies [VIDEO]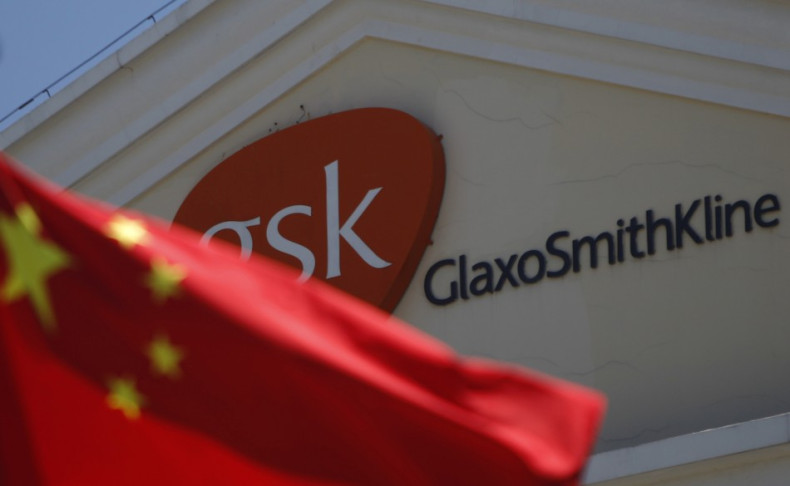 Chinese officials have revealed that four China-based senior executives at British drugmaker GlaxoSmithKline channelled millions of pounds in bribes through travel agencies and consultancies.
The Ministry of Public Security (PSB) said that the unnamed GSK executives routed 3bn yuan (£324m, €375m, $489m) in bribes to doctors through travel agencies and consultancies to illegally boost sales and to raise the price of its medicines in China.
The PSB's head of the economic crimes investigation unit Gao Feng added that since 2007, the pharmaceutical giant used over 700 of these companies to enable the illegal transactions to take place.
"We have sufficient reason to suspect that these transfers were conducted illegally," said Gao.
"You could say the travel agencies and GSK were criminal partners. Among the partners, GSK was mainly responsible. In a criminal organisation there is always a leader."
A pharmaceutical industry trend tracker IMS Health forecasts China to overtake Japan as the world's second biggest drugs market, behind the US, by 2016.
A GSK spokesperson told IBTimes UK: "We are deeply concerned and disappointed by these serious allegations of fraudulent behaviour and ethical misconduct by certain individuals at the company and third-party agencies. Such behaviour would be a clear breach of GSK's systems, governance procedures, values and standards. GSK has zero tolerance for any behaviour of this nature.
"GSK shares the desire of the Chinese authorities to root out corruption. These allegations are shameful and we regret this has occurred. We will cooperate fully with the Chinese authorities in the investigation of these new allegations. We will take all necessary action required by the outcome of this investigation.
"In the meantime, we are taking a number of immediate actions. We are reviewing all third party agency relationships. We have put an immediate stop on the use of travel agencies that have been identified so far in this investigation and we are conducting a thorough review of all historic transactions related to travel agency use.
"GSK fully respects the laws and regulations in China and expects all staff to abide by them. We also fully support the efforts of the Chinese authorities in their reforms of the medical sector and stand ready to work with them to make the necessary changes for the benefit of patients in China."
China Closes in on GSK Executives
The GSK investigation marks the country's highest profile corporate probe since China jailed four executives from mining giant Rio Tinto in March 2010 for stealing commercial secrets and taking bribes.
Chinese police said that a number of executives at GSK had admitted to criminal charges of bribery and tax law violations.
"After initial questioning the suspects have admitted to the crimes, and the investigation is ongoing," said China's security ministry PSB.
The ministry said that a number of senior executives were suspected of bribing government officials, medical associations, hospitals and doctors to boost sales and prices.
It also alleged that the company had violated tax laws by using fake receipts.
GSK initially told IBTimes UK that we were aware of the PSB statement and are willing to cooperate with the authorities in this inquiry however this was 'the first official communication, the company received from the PSB in relation to the specific nature of its investigation."
"We take any allegations of bribery and corruption very seriously. We continuously monitor our businesses to ensure they meet our strict compliance procedures - we have done this in China and found no evidence of bribery or corruption of doctors or government officials. However, if evidence of such activity is provided we will of course act swiftly on it," added a spokesperson.