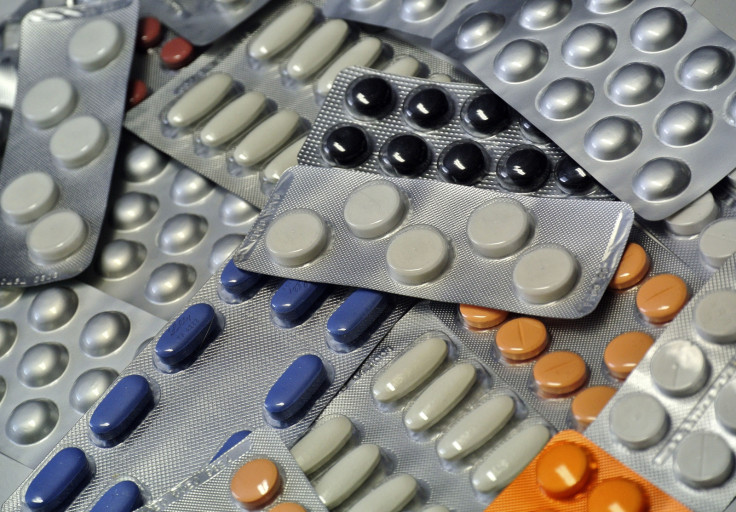 A small US drug firm that faced widespread condemnation after raising the price of a drug used to treat parasitic infections in Aids patients by more than 5,000% has said it will cut the price. The cost of the drug, which Turing Pharmaceuticals acquired in August, was raised from $13.50 (£8.70) to $750, sparking a backlash.
Critics branded the chief executive of the company, Martin Shkreli, as "everything that is wrong with capitalism" and said the higher cost of the medication was "unjustifiable". Patients' rights groups said some hospitals would now not be able to afford to keep the drug in stock, which would delay treatment for those who need it.
Shkreli initially defended the price rise, saying the profit made would go towards the research and development of new treatments, before announcing the cost of Daraprim would be lowered to a more affordable amount.
What is Daraprim?
Pyrimethamine, traded under the name Daraprim, is a medication used to treat parasitic infections (toxoplasmosis) of the body, brain or eye, or to prevent toxoplasmosis in people with HIV. In rare cases, the drug is used with another medication, sulfadoxine, to treat malaria – but the Centers for Disease Control and Prevention no longer recommends using Daraprim alone to prevent or treat the tropical disease.
Toxoplasmosis and malaria are opportunistic infections, meaning an infection that occurs more frequently or is more severe in people with weakened immune systems – such as those infection with HIV – more than in people with healthy immune systems.
Pyrimethamine was developed with the Nobel Prize-winning American scientist Gertrude Elion to combat malaria and has been available since 1953. In 2010, GlaxoSmithKline sold the marketing rights for the drug to CorePharma and the rights were bought by Turing earlier in 2015. The drug is on the World Health Organization's List of Essential Medicines, the most important medications needed in a basic health system.
How are drugs priced?
In the UK, the Pharmaceutical Price Regulation Scheme is a five-year voluntary scheme agreed between the government and the Association of the British Pharmaceutical Industry which ensures the NHS has access to good-quality, branded medicines at prices deemed reasonable. The scheme serves to create a balance between serving patients and generating enough profit for the pharma industry. Profits are capped to stop prices getting too high.
Drugs for rare diseases can be difficult to make a profit from, as fewer people use them, meaning pharma companies have to choose medications carefully. Between 6,000 and 8,000 rare diseases exist around the world. A disease is classified as rare if it affected fewer than 20,000 people in the US and fewer than one in 2,000 people in Europe.
It is a different story in the US, which does not regulate drug prices. It is a market and drug prices fluctuate depending on how much people are willing to pay. American pharmaceutical prices are among the highest in the world and Congress prohibited Medicare from negotiating directly with drug companies in 2003. Buyers of pharmaceuticals are private insurance companies and the Medicare and Medicaid system.
Following the price rise of Daraprim, US presidential candidate Hillary Clinton proposed a $250 monthly cap on prescription drugs for patients with chronic or serious medical conditions. Laying out her proposals at a forum in Iowa, she said: "It has gotten to the point where people are being asked to pay not just hundreds but thousands of dollars for a single pill. That is not the way the market is supposed to work. That is bad actors making a fortune off of people's misfortune."