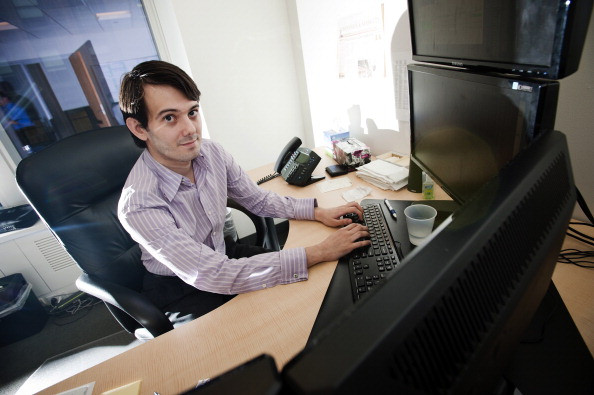 The CEO of a pharmaceutical company who faced criticism for increasing the price of lifesaving drug Daraprim by more than 5,000% announced on 22 September that he plans to lower the cost of the medication. Martin Shkreli made international headlines when his company, Turing Pharmaceuticals of New York, raised the price from $13 (£8.80) to $750 (£488.69) per pill in August.
"We've agreed to lower the price on Daraprim to a point that is more affordable and is able to allow the company to make a profit, but a very small profit," the 32-year-old told ABC News. "We think these changes will be welcomed." However, Shkreli did not specify how much cheaper the price would be.
Shkreli added to NBC News that the decision to lower the price of the medication was a reaction to the outrage following the hike. "Yes it is absolutely a reaction — there were mistakes made with respect to helping people understand why we took this action, I think that it makes sense to lower the price in response to the anger that was felt by people," he said.
According to NBC News, Daraprim is used to fight against toxoplasmosis, which is particularly dangerous for patients with weakened immune systems. In the initial response to the backlash, Shkreli said the price increase would help develop better treatment for toxoplasmosis.
"It's very easy to see a large drug price increase and say: 'Gosh, those people must be gouging.' But when you find out that the company is not really making any money, what does that mean?" he said to NBC news on 22 September. "It's very hard stuff to understand."
ABC News reported that the pharmaceutical company said it would work with hospitals or patients on a case-by-case basis so that each person could afford the medication. For patients that are privately insured, the company said it would create a co-pay assistance programme.
Shkreli, who had used his Twitter account to respond to critics, made his account private on 22 September.