Dark Overlord hackers reveal plans to leak 'Hollywood database stolen from top studio'
The notorious hackers speak out to IBTimes UK about the hack of Line 204.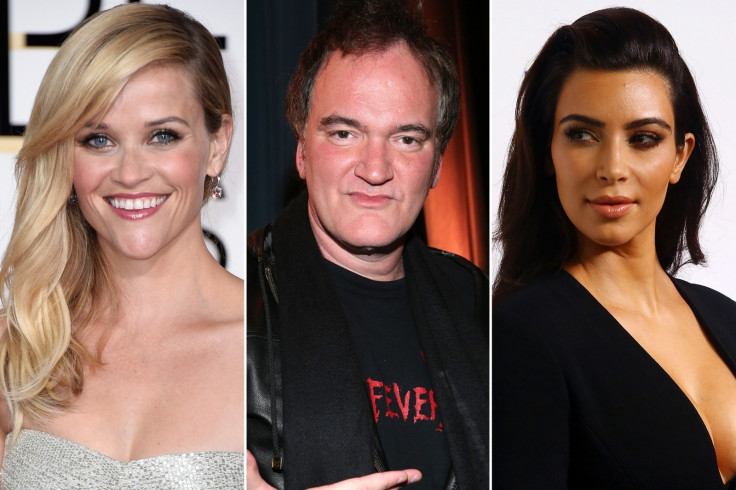 Hacking group The Dark Overlord is threatening to leak the internal client data of top Hollywood production studio Line 204, IBTimes UK has learned.
The seemingly international group of hackers, which recently targeted streaming giant Netflix and a London-based plastic surgeon's office, provided evidence that it had accessed the firm's customer database. It has shared information with us – including hundreds of contracts, files and client invoices.
"As with all of our friends who don't accept one of our handsome business proposals, we'll handle them appropriately by publicly releasing all their client data, documents, intellectual property, and other sensitive documentation," the group said via encrypted chat.
When you visit Line 204's website, you are greeted with a slew of famous faces – from Quentin Tarantino to Reese Witherspoon to the Kardashian family. It boasts "genuine Hollywood soundstages" and has been used to film TV spots and shoot high-profile magazine covers.
Based on one section of the database labelled 'CustomerFile', Line 204 clients have in the past included Apple, Netflix, Funny or Die, ABC, HBO, Hulu and many more. Another file – named "CustomerCard" – contained financial information, but it was firmly encrypted.
Other data included transaction records, bank deposit information and vendor lists. The group said it had gleaned the addresses and phone numbers of celebrities.
On Tuesday (31 October), Line 204 confirmed the attack on its network and said it has contacted the FBI to help probe the loss of potentially-sensitive client data.
Alton Butler, CEO of Line 204, confirmed in a statement sent via a PR staffer that an "international cyberattack organisation" had accessed its database on 26 October.
He said: "This group has hit other studios in the past year and is trying to continue their destructive path with Line 204. We immediately took measures to minimise the damages and block further invasion to protect the information of our company and clients.
"At this current time, we understand some data has been compromised.
"We are working closely with the FBI to establish what information has been stolen. We are continuing to take every step needed to ensure there will be no further security breaches.
"We understand the magnitude of concerns and apologise for the inconvenience. We want to ensure you we are working around the clock to try and rectify the situation."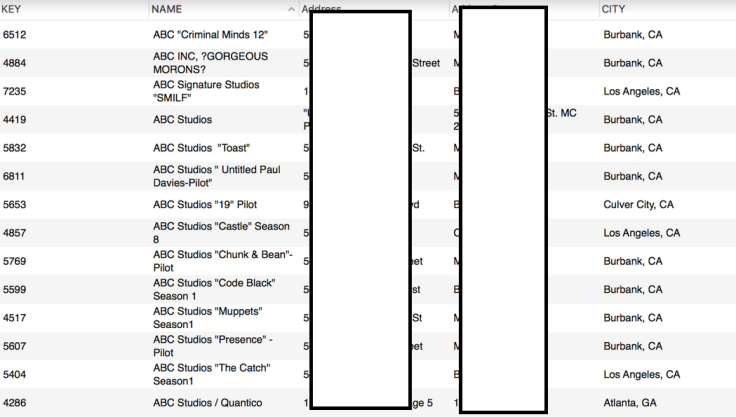 Screenshot

of the 'CustomerFile'
Screenshot
The Dark Overlord group is well-known in the cybercrime world.
The collective is known to hack targets then approach them to demand money – in exchange for not leaking the stolen information.
It remains unknown how successful most of its digital schemes have been to date, and experts advise victims to never pay online ransoms.
The hackers told IBTimes UK that their only desire is "to acquire internet money". This was in direct reference to Bitcoin, which it traditionally asks from victims.
The hackers said that its operations against US film studios and production firms will continue. "We've only begun," one member of the group said via encrypted chat.
"Everyone's a target of The Dark Overlord," he or she added. "As of late, we've taken a keen interest in Hollywood as it is luscious treasure and abundant loot are quite available and juicy to us with some creativity. Hollywood has been a considerable endeavour of ours.
"We'll continue to carefully execute new tactics, techniques, and procedures into the foreseeable future. It's been stated that we're pioneering a new frontier of cyber-based business."
The Dark Overlord hackers, whose identities remain a mystery, called out Line 204's CEO Butler. "He became clearly dismayed and an eventual silence followed his dismay," the contact noted. "Line 204 Studios has been an interesting experience for us."
In the past, the group has attracted media attention for targeting US healthcare facilities and school districts. As a result, law enforcement has taken notice. One recent report claimed that unsuccessful raids had recently been conducted in London in an attempt to find the hackers.
The UK's National Crime Agency (NCA), which deals with cybercrime investigations, did not immediately respond to a request for comment from IBTimes UK.
"While it's an admirable effort, it's a futile effort," the group said in reference to the alleged police action in Britain. "It's far easier to cooperate with us, than against us," it added.