Dark side of the drone: Police reveal UAVs being used for theft, smuggling and spying on children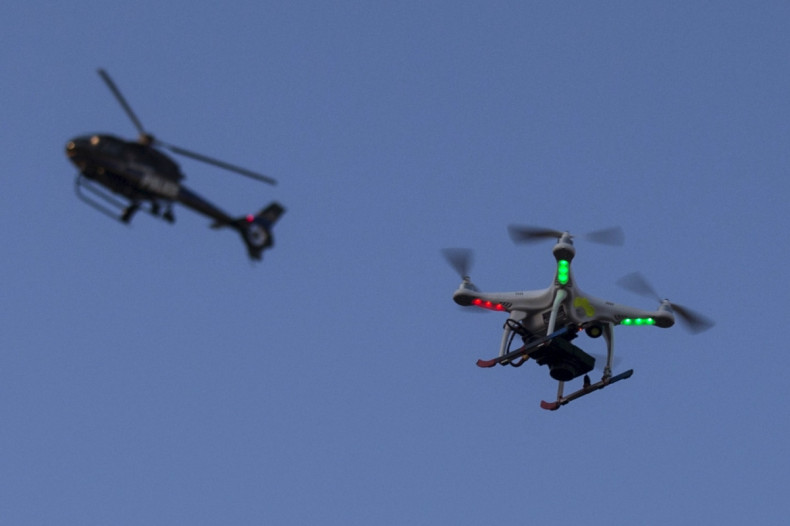 Figures provided by the UK police to national media in response to a freedom of information request show that there has been a huge spike in drone-related incidents in the UK, with drones involved in everything from the smuggling of contraband into prison to covert surveillance for domestic property disputes.
The Guardian was sent data relating to all unmanned aerial vehicle (UAV) incidents that had been logged in the last 24 months with all police departments in the UK, which showed that drones were being used for a variety of purposes that the general public found to be annoying, frightening or invading their privacy.
Two separate incidents logged by Merseyside police noted that UAVs had been spotted hovering over the Funland playground and another children's play area, while an air crew reported a drone hovering 1,200ft above Liverpool city centre, which is far over the 400ft limit set by the Civil Aviation Authority (CAA).
The Police Service of Northern Ireland logged a complaint about a drone being flown over a man's house by neighbours with whom he had been in a property boundary dispute for over six years, and another report about a drone seen hovering over an ATM that seemed to be recording people entering their pin numbers into the cash machine. Interestingly, in this case the drone crashed.
One of the bigger forces, Greater Manchester Police (GMP), reported 58 incidents since early 2014. One significant report complained about a UAV distracting traffic: "Someone is flying this drone over this junction. Looks like a giant spider and everyone is looking at it and not where they are going."
Drone spied on children and followed someone home
According the House of Lords EU Committee, the UK public is most concerned about drones being used to spy on them. Perhaps these fears are not far-fetched, since one of the complaints logged by GMP was a call from someone who claimed that a drone kept repeatedly flying over their property where they were sunbathing and seemed to be taking photographs.
Drones have also been seen repeatedly around a specific housing estate in West Yorkshire, where a caller reported the incident after the drone appeared to follow the caller home and hover outside their bedroom window. The caller added "that a few of the neighbours have seen it also. It is freaking people out and invading people's privacy".
Scotland Yard has logged a range of different drone-related incidents, which include complaints about drones being used to ferry drugs into prison, complaints about a UAV hovering over people at the Winter Wonderland event in London's Hyde Park in winter 2014, and even a complaint about a drone being used to "commit sexual offences", although there is no explanation of what these might be.
Man shot at drone hovering over his garden
The Guardian said that at least one person was reported to the police for taking the law into their own hands in order to get rid of a drone. Lincolnshire police logged an incident where a caller admitted that he had shot at a drone hovering over his garden with a rifle.
In September, security guard Nigel Wilson became the first person to be prosecuted by the Crown Prosecution Service. He was fined and banned from flying UAVs, after repeatedly flying drones over and around Premier League football stadiums, Buckingham Palace and parliament buildings.
The CAA's guidelines state that drones weighing less than 20kg are permitted to be flown for leisure or commercial purposes, however, no flights are permitted above 400ft, or closer than 50m to people, buildings or airports.
While initially reticent, the National Counter Terrorism Policing Headquarters announced at a conference in April that the police will soon be taking responsibility for the illegal or irresponsible use of drones away from the CAA. In case of an incident, the public is encouraged to always call the police.