House of Lords recommends imposing strict restrictions on drone flights in the UK
The House of Lords wants tighter restrictions and education to ensure drone safety without stifling innovation.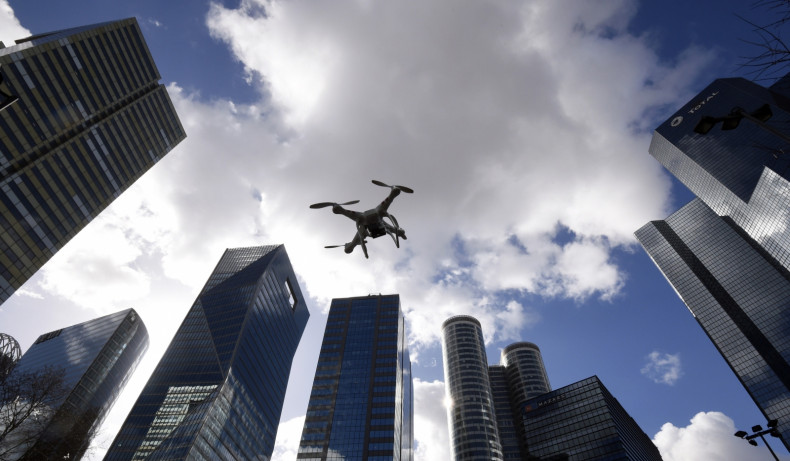 The House of Lords has released a new report that imposes strict restrictions on drone flights in the UK and is keen for the public to have more education in using unmanned aerial vehicles (UAV) safely.
The report from the EU Committee is the result of about five months of deliberation and hearing evidence from aviation, law enforcement and UAV industry experts, and is designed to aid the UK government and the European Commission with drone regulation.
Under the proposed rules, drones weighing less than 20kg are permitted to be flown for leisure or commercial purposes, however, no flights are permitted above 400ft, or closer than 50m to people, buildings or airports.
People operating UAVs for fun are not required to contact the UK Civil Aviation Authority (CAA) for permission when deciding to fly drones, provided the UAV remains within the line of sight of the pilot or within a maximum range of 500m, and follows the other restrictions.
All drone flights that go beyond these requirements must seek CAA approval and objects cannot be carried by the UAVs or dropped off.
Addressing concerns about privacy
According to Baroness O'Cathain, who chaired the committee, feedback from the public has so far been more concerned with privacy and data protection, rather than with the imminent danger of being hit by a falling drone.
However, after deliberation, the committee decided existing laws into data protection and privacy in the UK are sufficient to cover the operation of UAVs by both civilian and commercial users.
Civilians will also not be required to have third party liability insurance, which is being proposed as a mandate for commercial drone operators.
"The police didn't think that it would be required. We're relying on people's common sense about this. The privacy law says that you can't go up and peep into people's windows, so what applies to people on foot equally applies to drones as it's the same law," O'Cathain told IBTimes UK.
"Above all, we want things to be flexible. If it's a new technology and we're pushing the boundaries on this, the last thing we want to do is overwhelm people with regulations and tell them that they can't do this and that."
It could be argued that the House of Lords is not being very flexible at all if civilian users have to go to the middle of nowhere in order to fly their drones.
Improving drone safety for civilians
In order to increase safety, the committee wants the CAA to continue its work in providing comprehensive instructions and guidelines about safety that are to be included in the packaging of all UAVs, no matter how big or small they are. The police are also encouraged to launch a campaign teaching the public about drone safety.
As for the UK government, the committee recommends it cooperates with Nasa, which is currently researching a possible tracking system for both civilian and commercial drones, as well as its pilots.
R&D must focus on "detect and avoid" technology, and the UAV industry should be asked by the government about the possibility of geo-fencing which sees a block put on specific geographic coordinates in the drone software, so drones are automatically prevented from flying to any sensitive zones.
This technology is already being considered by the US and a startup wants drone manufacturers to join a database where the public can upload locations that they want UAVs to avoid, rather than having a blanket ban over entire areas, such as Washington DC.
The House of Lords EU Committee's report on drone legislation follows rules proposed by the US Federal Aviation Administration in February.
The new rules permit UAVs weighing up to 24kg to be flown during daylight hours, as long as they are flying at a speed of less than 100mph and stay below 500ft in the air.