Team Europe's Danny Willett has revealed his disappointment over his brother's heavy criticism of American golf fans on the eve of the Ryder Cup at Hazeltine. The Masters champion was meant to be focusing on the penultimate day of practice on Wednesday [28 September] ahead of the clash with Team USA but instead was forced to respond to an editorial by his older sibling which including labelling the home crowd as a "baying mob of imbeciles".
During the piece published on the website of American magazine National Club Golfer, Willett labels US golf fans - of which 250,000 will descend on the Chaska course this week - as "obnoxious", "groupies" and "cretins" before highlighting a number of negative stereotypes. The teacher found stardom through his Twitter commentary of Danny's Masters success in April and though he is not expected to travel to Minnesota to cheer on the European team his presence has nevertheless been keenly felt.
Speaking to The Golf Channel after completing his second practice round of the week in Minneapolis, Willett said: "I'd just like to apologise obviously to everyone involved for what's been said. It's obviously not the thoughts of myself and of the team and of captain Darren [Clarke]. I spoke to him [Pete] on the phone after I was made aware of what was said and what has been going on. I was obviously disappointed in what was said and what was written about the American fans that obviously took me under their wing fantastically back in April.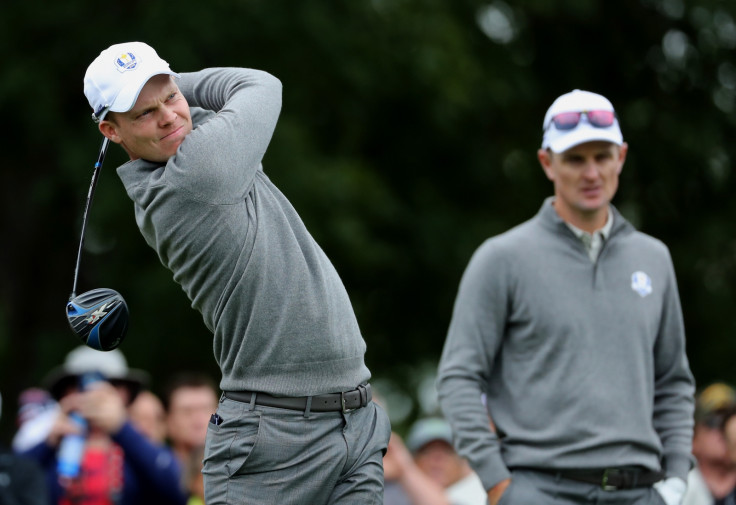 "As soon as I got done on the golf course, I went to see Davis [Love III] and me and Davis had a chat for a few minutes about it all, and he took it very well and I think he's drawn a line under it obviously for himself and for the team. So hopefully everyone else can do the same and hopefully we can get on and have a great tournament.
"It is tough to then concentrate, because you don't want people to think badly of yourself. You know, we're 12 guys out here representing Europe and trying to do the best we can and like I said, it's not really affecting what we think or what we say. Obviously everyone that plays in this team plays in America most weeks."
Earlier in the day captain Clarke was forced to respond to questions regarding the article, as oppose to discussing the make-up of his foursome and fourball pairings for the opening round of matches on Friday [30 September] The Northern Irishman fumed at the distraction which comes less than 48 hours before play is scheduled to start.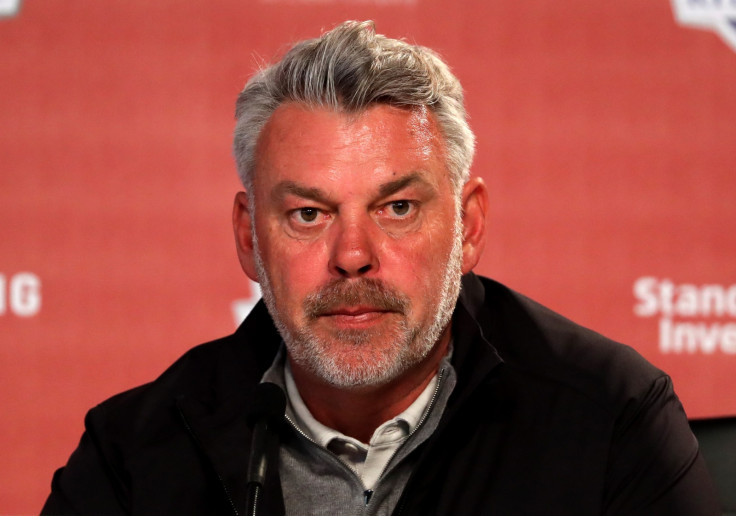 "It is not what Danny thinks," the 48-year-old stated. "It is not what I think. It is not what Team Europe stands for. I was obviously very disappointed in it, as well, because that's an outside person expressing their opinion which is not representative of what our thoughts are."
The criticism could now have the opposite affect and invigorate an American crowd which will prove pivotal in inspiring Team USA's first Ryder Cup victory for eight years. However, the conduct of golf supporters from the across the pond has been heavily scrutinised and Willett feels they could ruin the spectacle.
"For the Americans to stand a chance of winning, they need their baying mob of imbeciles to caress their egos every step of the way," wrote Willett, whose brother Danny faces the media for the first time on Thursday [29 September]. "Team Europe needs to shut those groupies up. They need to silence the pudgy, basement-dwelling, irritants, stuffed on cookie dough and pissy beer, pausing between mouthfuls of hotdog so they can scream 'Baba booey' until their jelly faces turn red.
"They need to stun the angry, unwashed, Make America Great Again swarm, desperately gripping their concealed-carry compensators and belting out a mini-erection inducing 'mashed potato,' hoping to impress their cousin. They need to smash the obnoxious dads, with their shiny teeth, Lego man hair, medicated ex-wives, and resentful children. Squeezed into their cargo shorts and boating shoes, they'll bellow 'get in the hole' whilst high-fiving all the other members of the Dentists' Big Game Hunt Society. Team Europe need to silence these cretins quickly."