David Beckham has said his three sons will all be 'lady killers'.
The football legend claims that Brooklyn, 14, Romeo, 11 and Cruz 8, will be just as much as hit with the women as their father.
In a radio interview with American host Ryan Seacrest, the devoted father waxed lyrical about his children and revealed his sons are a chip off the old block.
"The boys are all good-looking, they are all polite, they are all very fun-loving, and so I think they're all gonna be lady killers.
"It is easy for me to talk about this - but if we're asking Victoria the same question you might not get a nice answer," he added.
The former England star, who is also famed for experimenting with an array of hairstyles including corn rows and a mohawk, admitted his son has an enviable mane.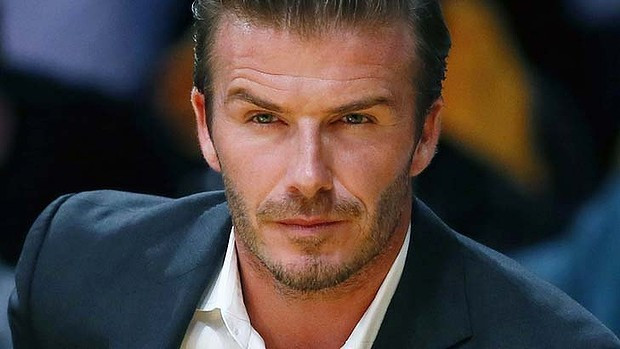 "Our eldest, Brooklyn, has this wild style going on with his hair at the moment and I kind of wish I had his hair. It's very cool."
And it seems as well as good looks, his children, including 2 year-old Harper have also inherited their father's love of the game.
"They play at school; they play at home; they play it in the house, which Victoria doesn't really like at times."
Revealing that Harper also loved soccer practice in LA, he said: "She seems to have the same genes, which is a good thing."
Meanwhile, the Beckham's are preparing to make the move to Miami after the retired star announced on Wednesday (5 February) that he is setting up a new Major League Soccer club in Miami.
Speaking to Matt Lauer on the Today show on Thursday (6 Febraury), the football hero said the whole family were excited at the big move. "The boys are asking what the kits are gonna be and what players are gonna play and things like that so they're excited about spending time down here.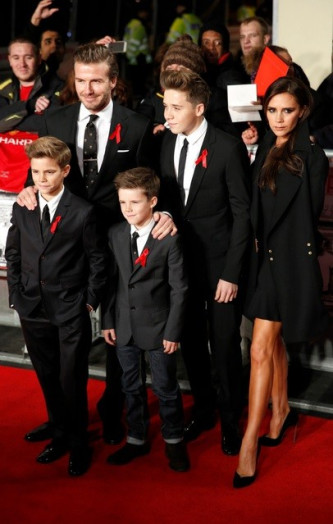 "Victoria has spent time in Miami before so she's excited but obviously I am gonna be spending a lot more time here and I'm gonna be very hands on. It's what I believe makes a successful owner and that's what I'll be."
The 38-year-old had earlier moved his entire family back to London after he left LA Galaxy in 2012.
The football star was given the option to take over an MLS franchise at a discounted rate of $25 million as part of his deal when joining the US side from Real Madrid.
He revealed he is hoping to build a 25,000 seat stadium on the Miami waterfront, and if they receive funding, the team is likely to take part in the 2017-18 season.
"In a couple of years, two to three years we'll hopefully have the stadium built. We're still trying to secure the site we want, the land we want.
"Until we do that, I'm working very closely with the mayor and commissioners in Miami. Once we have the land, once we start the build of the stadium, that's when we'll announce it."